The Lockheed Martin Corporation developed for the US Navy a water drone that cannot cope with combat missions, reports
RIA News
post bloomberg.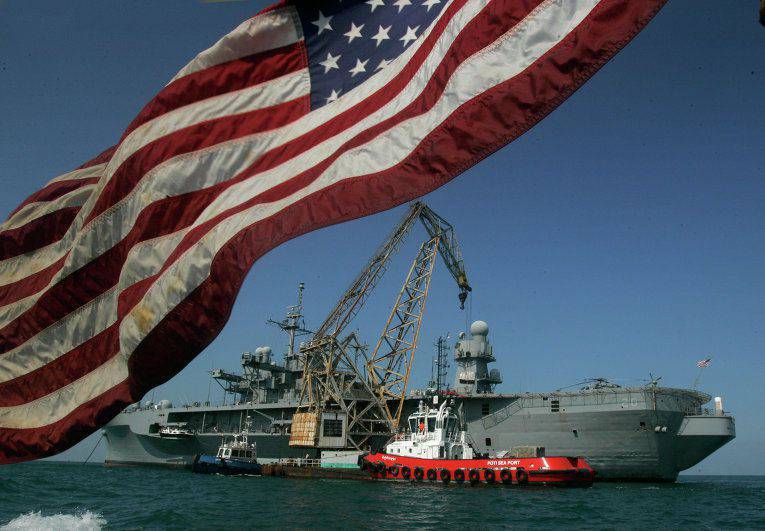 US Navy Headquarters Ship
"The new military development Lockheed Martin, designed to detect underwater mines and warnings about their location, does not work, the new equipment failed the 24 tests from September 2014," the newspaper writes.
It is noted that the US Department of Defense was going to "spend 864 million dollars to buy 54 units of such water UAVs, but postponed negotiations due to the failure of 14 tests over the past 5 months, including technical problems of combat units, seven of which were towed to the port."
According to Bloomberg, "an independent group of experts, invited by the command of the Navy, considered such devices" not reliable enough. "
It is also reported that the failure of the tests calls into question not only the purchase of drones, but also "the construction program of 32 warships for the needs of the US Army Coast Guard, for which 23 billion dollars were supposed to be allocated."