Moscow provided military assistance to Iraqi Kurd militia detachments - "Peshmerge", reports
Kommersant
with reference to the Kurdish edition of Rudaw.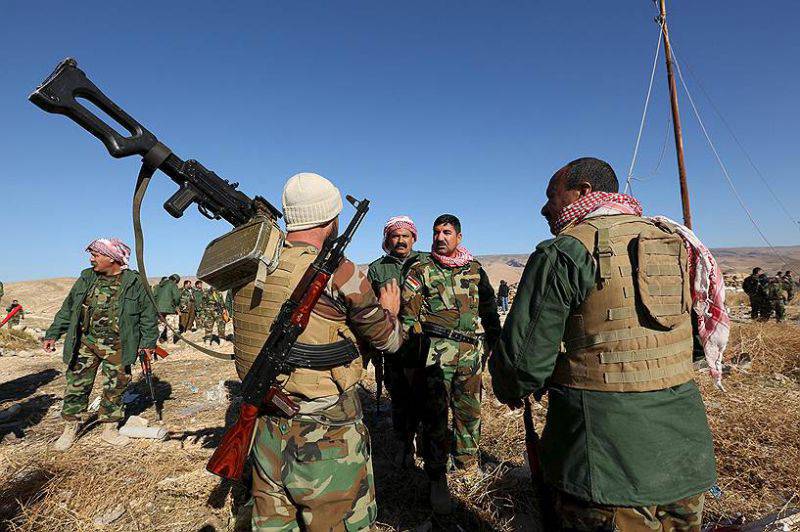 This information is confirmed by the Russian Consul General in Erbil Viktor Simakov. According to the diplomat, he "informed the head of the autonomy's political department, Karim Sinjari, about the arrival of Russian military aid during a meeting that took place earlier this week."
The list of weapons supplied is not given, only the party of the rifle is known.
weapons
.
Earlier, Russia's ambassador to Baghdad, Ilya Morgunov, stated that "Moscow does not directly supply weapons to the Iraqi Kurds to fight terrorists and expects Baghdad to hand over part of the Russian weapons supplied to the Kurds."
"Iraqi Kurdistan is a part of Iraq, and military-technical cooperation with it is carried out exclusively through Baghdad," the diplomat explained. "We presume that it is the federal government that should distribute military products among all the units fighting with the Islamic State."
According to Kommersant, last year Baghdad was among the leaders in the procurement of Russian weapons, losing only to India in this regard. "Moscow delivered nine attack aircraft Su-25, 12 heavy flamethrower systems TOC-1A, six attack Mi-28HE helicopters and up to ten Mi-35М helicopters to Iraq. In addition, the transfer of the Pantsir-C1 air defense system kits to Baghdad began. The sum of the weapons supplied is about $ 1,7 billion, "the newspaper reminds.
"The main condition for any assistance to Iraqi Kurdish autonomy from Moscow is not to quarrel with Baghdad," Andrei Sushentsov, an associate professor at the Department for Applied Analysis of International Problems at MGIMO, explained to the newspaper. "Russia does not have a goal to stir up separatist sentiments inside Iraq so that Kurdish autonomy will receive international legal recognition."
According to the adviser to the director of the Russian Institute for Strategic Studies, an orientalist, Elena Suponina, "Moscow is interested in cooperating with the Kurds, whose militia has secured a reputation as leading troops in the fight against terrorism in the Middle East."
"In the context of the conflict between Moscow and Ankara, which has close ties with the leadership of the autonomy, any Russian assistance to Erbil could serve as an additional irritant for the Turkish authorities and personally President Recep Tayyip Erdogan. He put a lot of effort into gaining the trust of Iraqi Kurdistan leader Massoud Barzani. However, as the experts interviewed by Kommersant are convinced, Moscow will not "sneak up on the sly," and play the Iraqi Kurdistan card in the current confrontation with Ankara, "the newspaper concludes.