The President of Ukraine rejected the request of 22 citizens of the Russian Federation who participated in the punitive operation in the Donbas as part of the battalion (regiment) "Azov", about obtaining Ukrainian citizenship. At the same time, in the administration of Poroshenko, citing the refusal, they say that these persons
did not provide certificates of no criminal record for serious and especially serious crimes (crimes against humanity)
.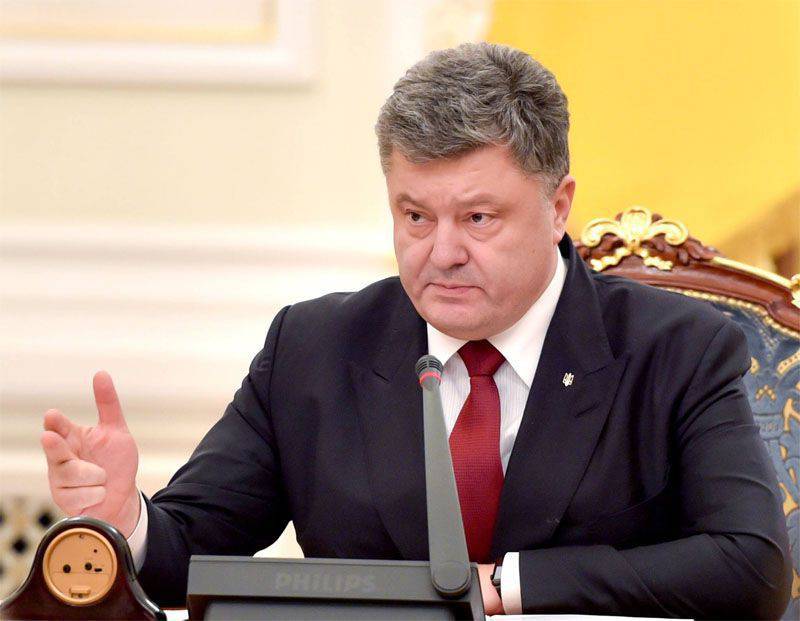 And Pyotr Alekseevich, as it turns out, is the master of trolling, because judging by the announcement of the motivation by his administration, the Russian representatives of the national battalion should have gone for inquiries about the place of registration (in the passport) ... This is taking into account the fact that it was Donbass who committed crimes against humanity committed.
At the moment, reportedly
LifeNews
, the militants are on the territory of Ukraine, having on their hands a residence permit, or not at all having permits. This may indicate that Poroshenko is fully capable of deporting the "Azov" ghouls, giving a surprise to all those who thought that they could hide from Russian justice outside the Russian Federation ... After all, Poroshenko already doesn't know how to get rid of ultraradicals without whose help he was in power.
Recall that "Azov" is one of the odious terrorist formations of post-Maid Ukraine, which included citizens of various countries in the punitive operation against the population of Donbass: Ukraine, Russia, Baltic countries, Sweden, Britain, Finland, Poland, the United States, Canada and others. There are hundreds of bloody crimes on the account of these individuals, which are recorded in the White Paper, which is maintained by the RF IC.