Illegally fled to Turkey, a resident of the Syrian city of Rakka, considered the "capital" of the "Islamic state", told CNN journalists what the previously prosperous city had become.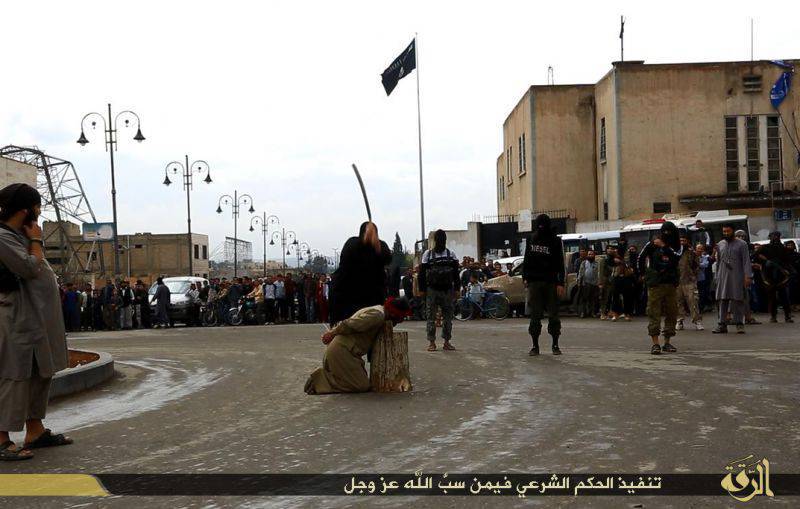 According to the former teacher, who named himself Suleiman, a smuggler smuggled him along with his family to Turkey for $ 500 (the monthly income of a refugee is $ 150).
Life in Raqqa he called hell. "It is hell, and not earthly paradise, as the militant DAISH describe in their propaganda materials, the refugee calls existence under the yoke of the radicals," the correspondent comments.
Suleiman noted that local residents are forced to join Daesh because of fear for their lives and hunger.
"For today's Raqqa, there are crowds of people gathered in front of the buildings that house the cells of radical Islamist groups. Residents daily try to get some food from the "authorities", but give it out in small quantities only to loyal and supportive IS ", the agency quotes the refugee
Ридус
.
According to him, "airstrikes on the oil facilities of terrorists led to an increase in the cost of fuel and gas in the territories under their control, and electricity is supplied only 12 hours per day."
At the same time, the interlocutor said that "the bombardment of the positions of jihadists is not very effective, since they manage to escape". Militants are more "wary of drones, whose performance is higher."
Terrorists are also trying to block the uncontrolled access to the Internet to "non-Igilovs". "There are still a few Internet cafes in Rakka, and local residents who call in there are suspected of passing information to foreign intelligence agents," said Suleiman.
"It was for the suspicion of espionage that hundreds of citizens were beheaded or killed," he explained.
According to the refugee, the streets of the "capital" "are patrolled by a huge number of children with
weapons
". At the same time, he noted that "the majority of jihadist children trained in special camps arrived with their parents from Chechnya".
"Paranoia, unwillingness to communicate for fear of execution in the event of an" extra word "and the most severe violence are only intensified in Rakka day after day," the source said.
He does not intend to remain for a long time "dangerously close to a group practicing Sharia law, for which chopping off the heads and placing them on the central square has become the daily norm." Together with other refugees Suleiman will make his way to Europe.
"I want my children to see a better life, get an education and realize that there is a world in which there is no war," he said in conclusion.