Russian Foreign Minister Sergei Lavrov commented on the question of whether Russia intends to use the DAISH (ISIL) nuclear against terrorists
weapon
. According to the head of Russian diplomacy, the terrorist structure, which is DAISH, can be defeated by ordinary means. Statement by Sergei Lavrov leads channel
LifeNews
:
There is no need to use any nuclear weapons against terrorists, they can be dealt with by conventional military means, and this is fully consistent with our doctrine.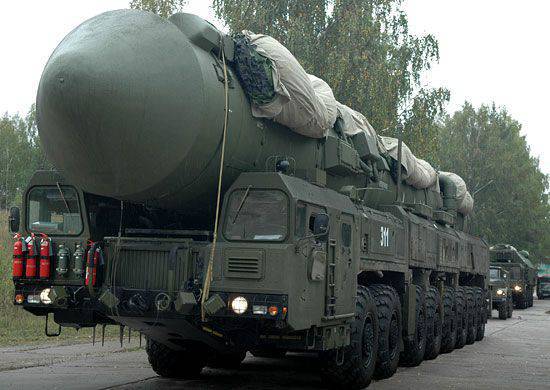 Russian Foreign Minister Sergei Lavrov called the DAISh militants the absolute enemies of mankind and once again called on countries to unite in the framework of a general anti-terrorist coalition.
RIA News
cites the statement of the Russian minister:
We believe that this task is very real. In the end, it was realistic to unite against absolute evil, such as Nazism, during the Second World War, and succeeded in defeating it, setting aside all differences, including ideological differences, which, unlike the current era, then, of course, shared the Soviet Union and Western countries. But all this was put aside as a secondary, non-existential value. The main thing was to prevent the Nazis from seizing the world with their misanthropic ideology. Now the same misanthropic ideals are preached by the so-called "Islamic State", which cannot be allowed to become a state and which must be deprived of any illusions that they can associate themselves with Islam. These are the absolute enemies of humanity, and as such they need to be considered.
Meanwhile, information about the growing number of contradictions in the ranks of the militants of the so-called "Islamic state" and other major terrorist groups comes from Syria. In the ranks of the terrorists, the level of a kind of paranoia is growing, when they consider each other "agents of the Syrian special services", introduced to loosen the DAISH structure itself. Any reason to doubt the loyalty of terrorist "ideals" is regarded as a betrayal, and the "traitor" is executed without any special proceedings. At the same time, the number of "traitors" can be reached the next day by someone who himself executed another "traitor" the day before