The United Nations monitoring mission, after carrying out an extensive work, finally came to the conclusion that Ukraine is indeed carrying out an action on the food and transport blockade of the Crimean peninsula. Taking into account the fact that the UN officially recognizes Crimea as Ukrainian territory, the situation in Kiev is altogether a piquant situation: the UN speaks about the fact of the food and transport blockade by Kiev of part of the territory of Ukraine itself ...
The report of the UN monitoring mission reported that armed formations of non-state subordination took control of checkpoints and are trying to assume the functions of state institutions, including the police (militia) and customs.
The report on the human rights situation in Ukraine contains data on numerous attempts to cut off fresh water to the Crimea, whose supplies have been paid for several months in advance. In addition, representatives of the UN special mission declare that they are concerned about blocking the movement of passenger transport between the mainland and the peninsula.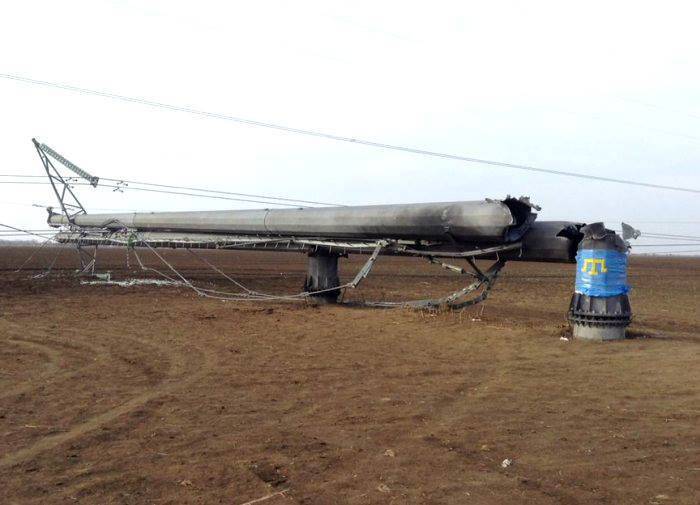 RIA News
gives a fragment of the report:
The UN monitoring mission on the observance of human rights in Ukraine is concerned about cases of human rights violations in the area of ​​the administrative border (the UN considers the border to be administrative - note "VO"). It is also a matter of concern that activists who reinforce the blockade illegally performed law enforcement functions, such as checking identity documents and searching vehicles, with the explicit connivance of the Ukrainian authorities.
It is particularly noted in the report that representatives of law enforcement agencies are not taking any measures to unlock the peninsula and restore full supply of its population.
In the Ukrainian media, the report of the UN special commission, which visited several camps of the so-called "activists" on Ukrainian territory, decided not to mention it.