The attitude of Western countries to Saudi Arabia began to change: this is evidenced by media materials and statements by politicians, the Financial Times writes. Article leads
RIA News
.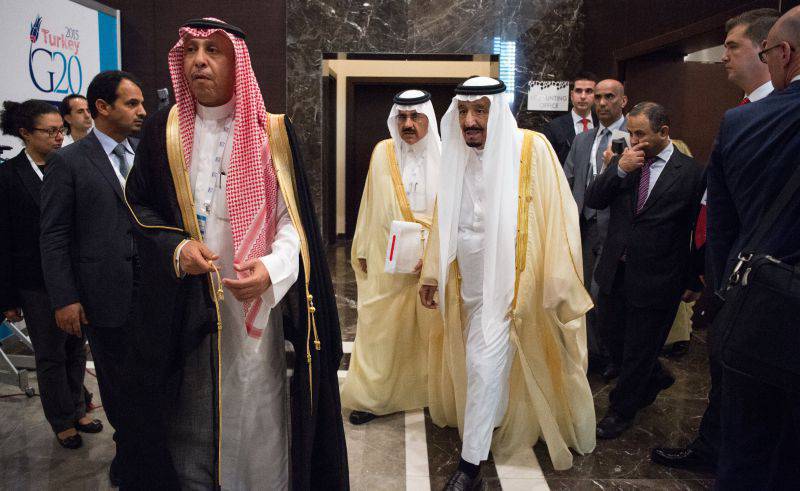 "Thus, the Guardian newspaper recently condemned relations between London and Riyadh as a" disgusting union that poses a threat to security, "and an influential American journalist, Thomas Friedman, in an article for the New York Times called" Saudi Arabia's ideological brainchild "the terrorist group DAISH," notes edition.
In Germany, Vice Chancellor Sigmar Gabriel accused the Saudis of financing terrorism. "We need to let the Saudis understand that we will no longer avert our eyes," he said.
However, the most important sign, according to the author, was "the desire of Barack Obama to conclude a nuclear deal with Iran, despite the protests of Riyadh".
"The change of rhetoric against the Saudis is associated primarily with the threat of Daesh," writes FT. "The ideology of the terrorist group refers to the ideas of Wahhabism, which are being promoted by the religious elite of Saudi Arabia."
The newspaper considers another factor to be the "shale revolution in oil production, which reduced the dependence of the West on Saudi supplies". "In addition, the chaos in the Middle East put Saudi Arabia in an unfavorable light: Riyadh is criticized for civilian casualties during the intervention in Yemen and for suppressing the uprising in Bahrain in 2011 year", - the author writes.
However, Western countries have substantial grounds for continuing cooperation with the Saudis.
"Recent years have shown that, after the overthrow of the" bad "regime in the Middle East, it becomes even more terrible. In addition, by turning its back on Riyadh, the West risks setting Sunnis against themselves and aggravating the confrontation with radical groups such as DAISH. At the same time, the kingdom's relations with extremists are not so unambiguous, and Saudi intelligence provides the West with valuable information about terrorists, "the Financial Times writes.
"In the western approach to Saudi Arabia, there is something cowardly," the author believes. "The United States and Europe follow double standards, allowing the Saudis to sponsor extremism in the West, while religious intolerance reigns in Saudi Arabia."
According to the newspaper, "it is time to put Riyadh before a choice: either to open the temples of world religions in Saudi Arabia, or to stop the sponsorship of mosques in the West by the Saudis."