At the army airbase
aviation
in the Pskov region received two attack helicopters Mi-35, reports
MIC
with reference to the representative of the Western District Igor Muginov.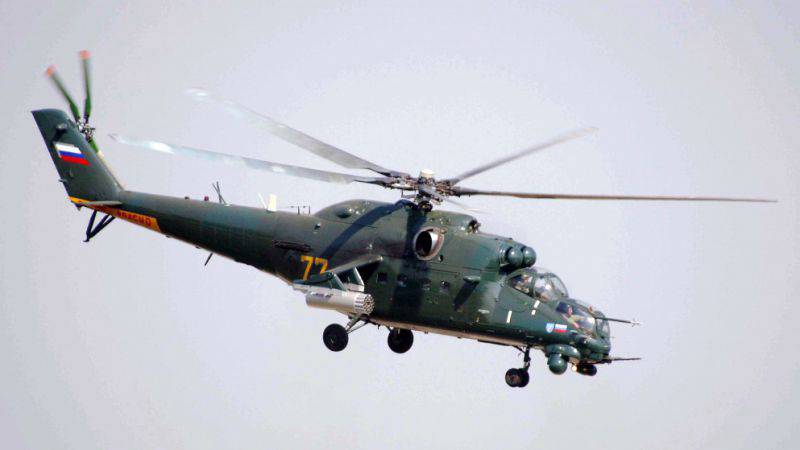 "The new combat vehicles went through all stages of factory inspections and tests, were adopted by the engineering staff of the air base. Currently, their active use has begun in the course of training activities, "said Migunov.
According to the colonel, "along with the Mi-24 and Mi-8 helicopters, the new combat vehicles will perform tasks as part of flight tactical exercises, and will also be used in various tactical exercises from company to brigade level."
Migunov recalled that "Mi-35 helicopters are designed to destroy armored vehicles and manpower of a conventional enemy, fire support for motorized rifle and
tank
subunits, landing of troops, as well as transportation of goods in the cabin and on an external sling. "
The crew of the helicopter - 2 person, the number of seats for paratroopers - 8.