I did not expect, you know, such a feed from their readers. Let even from one. They called me differently, and what a sin to conceal, when you read "burn, Tarakasha", your mustaches rise straight as if they were naviagrain. And even want to live. And here it is ...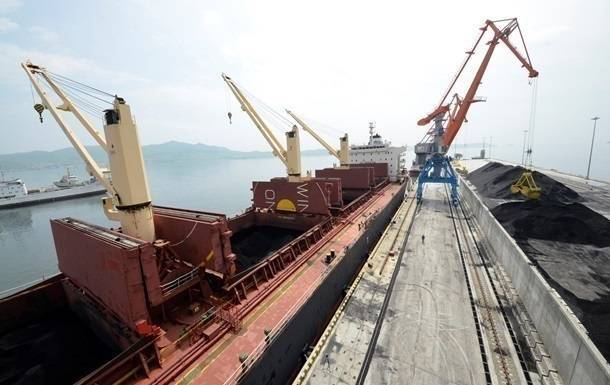 No, I'm not a fool. Just setting out everything that I see as I can. I can, of course, howl a wolf on the topic of how everything is bad in our country. Someone, of course, will be nice. But I do not want. I don't want it because the Ukraine that everyone knew didn't really die. Trochs, of course, remained, but remained.
I am so not addressed to all Russians and readers of the "Ferris", do not think. Here it is clear that in any family, if not without a jerk, and not without a freak. But here about the holy fools, that is, in our nashenski, about the fools, I will tell you today.
I will begin, of course, with another peremoga. The Minister of Energy and Coal Industry Demchyshyn delighted the Ukrainians that the coal blockade of Russia was broken. Ukraine will receive on 250 thousands of tons of anthracite monthly under a contract with the Swiss company Mercuria. Moreover, coal from South Africa costs 57 $ / ton in the port. In Russian - "urry !!!", in our opinion "Peremoga !!!" etc. Jump-Jump, Jump-Jump ...
All shouted at all. Well, what an event, another stubble to independence from Russian energy resources. Awards, thanks and more.
But here it is worth saying a few words to Demchishin. Our genius energy war. He did not lie a single word, but he deceived everyone. More precisely, not everyone said that it would be necessary.
So what was the Minister of Energy of Ukraine silent about?
About rake. That you rake, and we rake. But the essence of the attack on them is the same everywhere.
Remember, exactly a year ago, coal from South Africa arrived in Ukraine, and a terrible scandal broke out? It turned out that coal from South Africa does not burn at any of the TPPs for which it was purchased. Initially, officials said it was the fault of the supplier company. But the "Swiss" showed the contract, and there all the parameters coincided with those brought.
More precisely, the coal is burning. But not as it should for the technology for these TPPs.
Therefore, coal from South Africa had to be mixed with the angle from Kuzbass, so that it could burn as it should be according to all standards. This, of course, gave fuel consumption, but there was no choice. On the other hand, this resulted in 50% savings on anthracite coal. Because it was burned in the proportion of 50 / 50.
If it happened more or less normally last year, then why not repeat it?
In July, a tender was announced for the purchase of coal for the Centrenergo company. Even before its end, the winner's name, Mercuria Energy Trading, was known. That is the same guys as last year. Nothing bothers anyone? Well, in the ministry, energy is also not embarrassed.
The head of Centrenergo, Oleg Kozemko, in September 2015 of the year reported that, according to the contract with Mercuria Energy Trading, coal from South Africa should be supplied at a cost of 65 US $ / t on CIF terms (cost, insurance and freight) with calorific value of 5500 kcal. and coal from Russia cost 67 US $ / t with calorific value 6000 kcal.
That is, last year's scenario. Sucks like burning coal from South Africa and Russian Kuzbass anthracite for debilitating it. To somehow burned.
Demchishin, by the way, does not specify the "parameters" of coal from Africa. He simply says that they "fit" the stated. Who and how can we say in the Ministry of Energy, we already saw last year. But that was in the past.
By the way, did everyone see some inconsistency in numbers? Do Demchishin 57 $, and Kozemko already 67? How is that? Who screwed up? Where are the stars?
Well, everything is simple. Demchyshyn did not say which port he was talking about, and therefore it is likely that he did not mean the Ukrainian port, but the South African one. But I could not declare peremog in 57 $. And announced.
But African coal, it is like only 50%. And the second half of it, the Russian one, for some reason is not coming. Probably, these evil Russians were offended that our rulers of the embargo announced Ukrainian goods. After all, you cannot find words. We have closed the sky for them? We are fighting with the aggressor for how long! And they? Damn, and they, too.
Our said figs you, not the Ukrainian components! FIG you, not electricity to the Crimea! We are a great Ukraine, and just will not give up! We will force ourselves to respect and support these ... separatist accomplices and just traitors.
Blyamts! This is a rake. On the forehead. With all the dope.
Crimea won, but with electricity, the headache was removed. And in our Kherson and Nikolaev regions we still sit in places without light. Because how to repair power lines, of course, repair, but ...
But with the Kuzbass coal Dupa. Empty as coal warehouses. Dupa is empty - it is worse than full, because if there is something in full, then it directly indicates that something was before. Before processing. In the stomach. And we are empty.
African coal that did not burn here last year will probably come. But there is nothing to dilute it. What happened in Russia, I really did not understand. Whether those pillars that undermined the Russian railway and fed, or something else. But the fact is that in our warehouses today the grains of Russian coal cannot even be found to a cockroach. All raked and swept.
There was, of course, hope that coal would be brought from the DPR. Brought the same. But here, too, bummer. Our blockade was announced. And the Crimea, and New Russia. So there is no reason to wait from there either. No, of course, they will bring it as they used to carry it. Contracts and schemes have not been canceled.
But the great thousands of tons of dump trucks do not dung.
Here it is, of course, peremoga there. But if you look closely, then this is a trail of a rake strike. So as usual, nothing new.
But also
news
was All news news. This canoe happened all-Ukrainian scale ... The owner arrived. I mean Biden.
During the day, you know, I'm a little busy. But at night I could not resist, prowling towards the Mariinsky. It is interesting to see what is there and how.
Yes, the Kiev center today is not the same one that 10 years ago. Sharma diminished. But here, just like in the old movie I got. Mariinka glows all, from the first to the last window. As if they give a ball there. And the silence of the grave. And the dead with braids are ...
As for the dead with braids, I, of course, invented it. Living stood. OMON, SOBR, BEAVER. All kicked guard. Just in case. We have a war with the "Ogressor" ...
"Private" conversations went right up to 4 in the morning. And in the morning Gunpowder had a little of that ... sad. In the parliament the next day he sat darker than a cloud. And Biden was a nightingale. Well, it is clear who dominated the pair.
Kulyavlob also beamed. Apparently, the owner with a firm hand on his neck patted and said: "Senya, sit!" So apparently, despite its already negative rating, Senya will sit still. Its the same. And their not only in Russia is not abandoned.
Of course, they were waiting for money and prospects. But it was not there! Biden is an experienced politician! I listened with interest to his speech, the benefit with the translation was.
There were no bonuses. Cookies, too. Apparently, having received satisfaction from Yatsenyuk and Poroshenko, Biden decided that air shaking would be enough for the deputies of the Rada. By the way, a ride. Applauded, beaming faces.
Money Biden also did not bring. 190 of millions is not money in our times, it is so ... a sop for poverty. They expected him to make a decision on the issue of debts to Russia, but in his statement Biden clocked up many words, the essence of which remained the same. FIG you, not a guarantee.
"Today I want to announce a new assistance to Ukraine in the amount of almost 190 million dollars to support progress. In this way, the US has provided and provides 760 million in direct support since the government changed in 2014, "said Biden.
Americans spent more on supporting Syrian militants. And on the Maidan. This is our already understood, and not everyone likes it. But - either burst, that give, or move away from the coffin. Access to the body terminated.
And, of course, as a true American politician, Biden could not help but pile on a bunch. In a sense, promises.
"What happens next year will determine the future of the country for future generations."
With your lips, Mr. Vice President, you can screw the medku ... We still need to live up to this. But it is already completely different.
история
.
In general, those who know how to use their heads without instructions, they understood: nothing good awaits us in a bright tomorrow.
And we, to be honest, do not expect it already. We are waiting. And I am sure that we will wait for the moment when everything will fly to hell. And then you have to get out of the ruins, roll up your sleeves and begin the epochal elimination of the government of Bayden slaves. If only there was no more blood. And to restore us, as it were, not for the first time.
Here, my dear, who is really a holy fool. But not me.