American pilots did not receive an order to protect the airspace of Turkey in the event of a conflict with Russia, but still may change, leads
RIA News
opinion of the author of an article published in the magazine National Interest.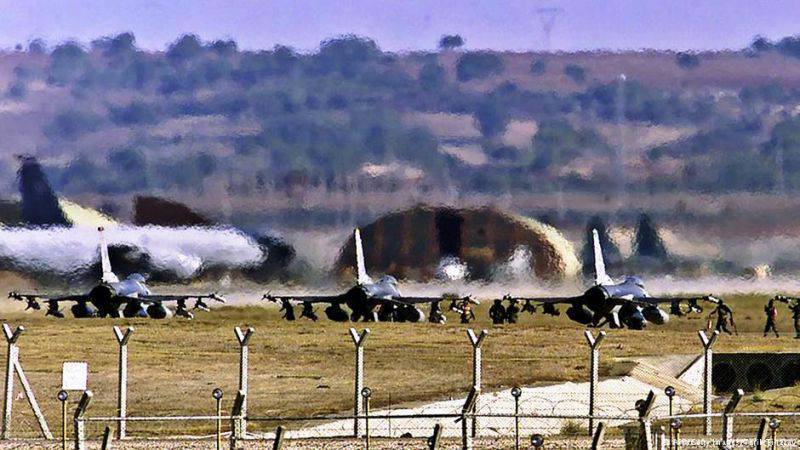 Air base "Incirlik"
"Six US F-15C fighters (McDonnell Douglas F-15 Eagle), as well as six F-15E fighter-bomber fighters (McDonnell Douglas F-15E Strike Eagle) have been based in Ingirlik in Turkey since November," the publication notes.
The US Air Force "did not expect that Turkey would be hit by a Russian bomber, nor could they have foreseen a response from Russia when, shortly after the attack, the Moskva missile cruiser, armed with a powerful air defense system" Fort ", was sent to the Syrian Lattakia coast -300) ", the author writes and adds that" the awesome (complex) C-300 is a deadly threat to conventional fighters such as the F-15 and F-16. "
Moreover, Russia "has deployed an even more formidable C-400 anti-aircraft missile system in Syria, which allows it to hit targets deep in Turkey".
"The incident with the Su-24 and the subsequent large-scale deployment of weapons by Russia on the territory of Syria turn the whole situation into chaos," a source in the Pentagon told the publication.
According to him, now Washington and Ankara are developing a certain document, according to which American aircraft "will be able to protect Turkish airspace." True, the details have yet to be negotiated.
"Rules for the use of armed force are necessary to avoid a repetition of the incident, when the Turkish military shot down a Russian bomber Su-24, which, according to reports, crossed the border for 17 seconds. Instead of escorting the plane, the Turks shot down a bomber, "the author writes.