Until the end of 2017, the United States will deploy at the base in Singapore another 2 ship of the coastal zone, bringing their total number to 4 units, transfers
TASS
Pentagon post.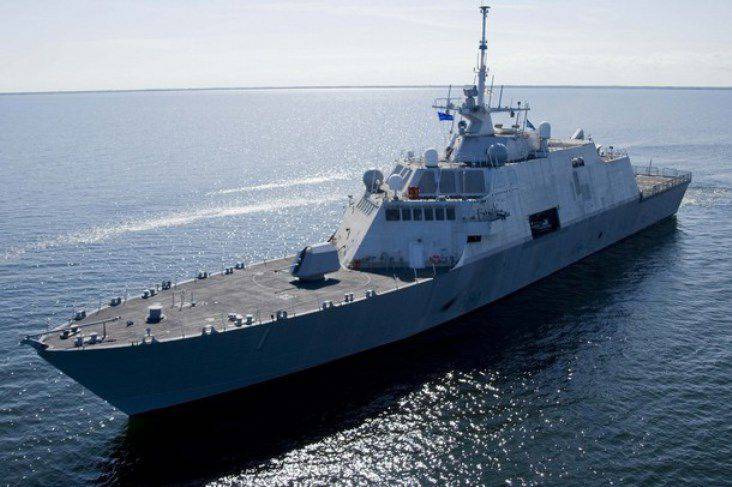 The transfer of new ships is provided for by a cooperation agreement signed yesterday by US Secretary of Defense Carter and his colleague from Singapore Yeung Hen
The ministers "welcomed the successful deployment in Singapore on December 2014 of the US Navy coastal defense ship Fort Worth in accordance with the strategic cooperation framework agreement on 2005 of the year," the report said.
According to the press service, "the third such ship will be stationed in 2016, which corresponds to the plans of the United States to increase the number of coastal defense ships in the region to four by the end of 2017."
The parties also noted that "the decision to deploy the US P-8 anti-submarine patrol aircraft (Latin letter)" Poseidon "in Singapore over the coming week will be important for the interaction of the armed forces of the two states during joint exercises and ensuring maritime security in Asia and the Pacific. Pacific. "
The heads of departments "agreed to continue the military exercises of their ground, air and naval forces, which have been held for several decades now."
It is also reported that military cooperation will develop in several directions, including "In the fight against piracy and transnational terrorism."
In addition, "the parties also agreed to develop cooperation in new areas, including humanitarian assistance, disaster management, cyber defense, biosafety and public communications," the press service noted.