Before the start of the speech of the country's Prime Minister Ahmet Davutoglu, the Turkish parliament turned into something that was medieval. Deputies from the faction of the current Turkish President Erdogan shouted anti-Russian slogans for several minutes and literally went into frenzy ecstasy, demanding to "beat Russia" under separate exclamations "Allah Akbar!"
For the hundredth time, the Turkish Prime Minister stated that the Russian Su-24M front bomber was shot down in Turkish airspace, which even the American friends of today's Ankara cannot confirm. Davutoglu's statements about "border defense" led the audience into a real frenzy.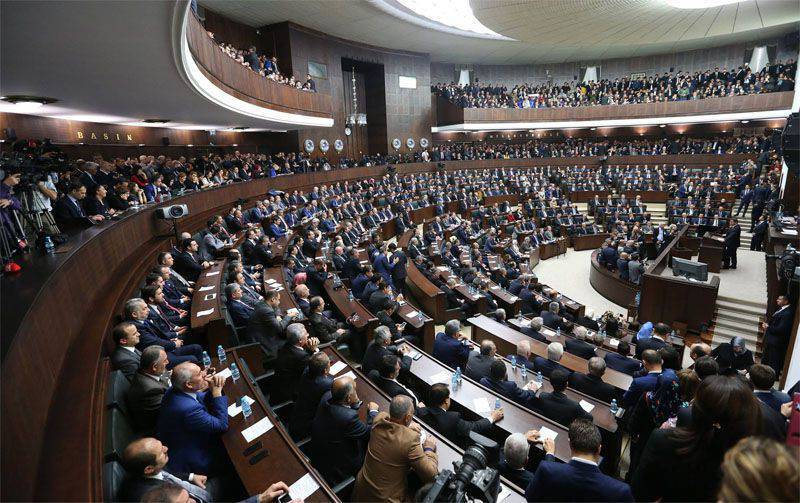 The most actively shouted, waved their hands and knocked their feet, demanding new strikes on Russian planes, representatives of the so-called youth wing of the Erdogan party.
A video showing a plague show in the Turkish parliament, very similar in style to the Nazi "dances" of the Third Reich, is presented at
website LifeNews channel - link
.
Recall that this country (Turkey) still says something about the desire to join the European Union, although the modern European Union itself has become a ridicule and hotbed of extremism. Moreover, Turkey is also a member of NATO ... With such a parliament ...