The Chinese company HIT Robot Group presented three combat robots: a scout, a sapper and an arrow, which can act both independently and as part of a group, coordinating their actions with each other, reports
Rossiyskaya Gazeta
with reference to foreign media.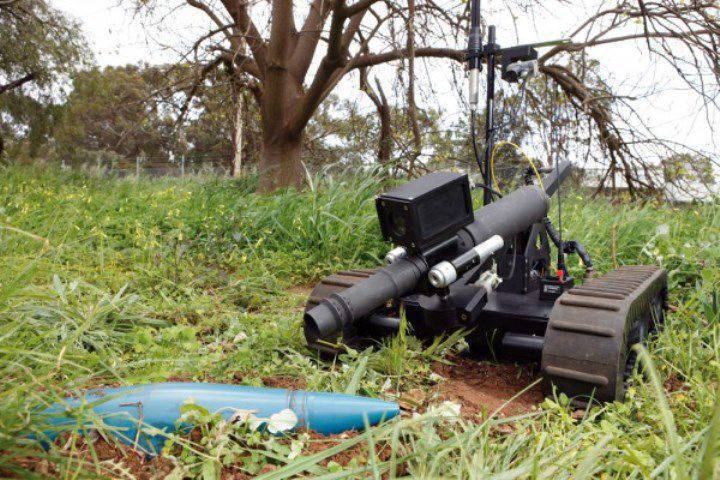 The first robot is designed for reconnaissance and surveillance operations, it is equipped with cameras and sensors for the detection of explosives.
"If he manages to detect a landmine or a suspicious object, then the robot sapper comes into play. The operator, with the help of a remote control system, clears the find or transfers it with the help of a mechanical manipulator arm to a safe place, "the newspaper writes with reference to the developers.
The third robot - shooter - is armed with an automatic rifle and a small-caliber grenade launcher. "An optical sight, an electric trigger and a remote control system allow the operator of this robot to conduct aimed fire from a shelter in a safe place," the publication notes.
Robots have the same tracked platform and differ only in the functional superstructure. The weight of each of them is about 12 kg, so they can easily be transported in special backpacks.
The cost of the whole team will be estimated at $ 235 thousand. Beijing police have already shown interest in the trio.