Turkish Prime Minister Ahmet Davutoglu said that "if necessary," Turkey is ready to impose retaliatory sanctions against Russia. Speaking at a meeting of the ruling parliamentary faction, Davutoglu said (quote
RIA News
):
Turkey is not a country that can create problems with such methods. If we consider it necessary, we will introduce our sanctions in response, this issue was discussed at a government meeting on Monday. But we hope that the crisis with Russia will be overcome, and these measures will not have to be resorted to.
Earlier, the Turkish Prime Minister has already stated that "no one will be able to put Turkey on its knees with economic sanctions."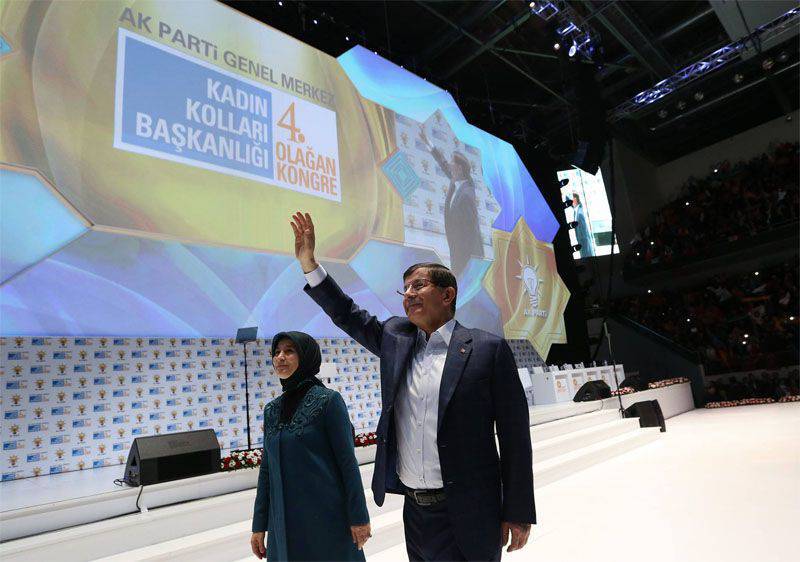 Today, the Turkish authorities stated that they are not going to withdraw military contingent from Iraq, despite all the demands of official Baghdad. Information about this is published in the Twitter broadcast of the TV channel RT Arabic. Recall that, according to the statement of the Prime Minister of Iraq, Haider Al-Abadi, there are about 900 Turkish troops and several dozen units of armored vehicles in the Iraqi province of Ninawa. Al-Abadi gave Ankara two days to ensure that all Turkish military left Iraqi territory, otherwise Iraq will declare to the UN Security Council about a military invasion and violation of sovereignty. It seems that the threats of official Baghdad to Ankara did not have the desired effect ...