Italian Air Force 3 December received the first F-35A, assembled at the company Final Assembly and Check Out (FACO), located in the Italian city of Cameri, the blog
bmpd
. This is the first F-35, assembled outside the United States.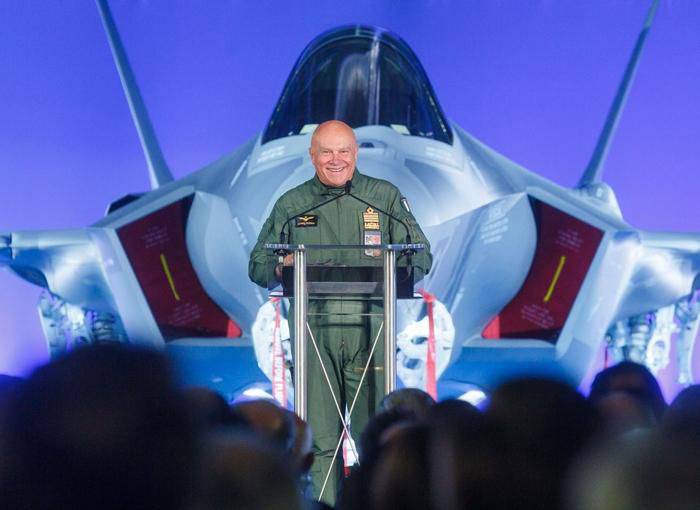 Italian Air Force Commander, Lieutenant General Pasquale Preciosa at the ceremony of handing over the Air Force of the first Lockheed Martin F-35A Lightning II fighter (serial number AL-1, Italian number 32-01)
"FACO, a company controlled by the Italian government, was created jointly with Lockheed Corporation and is the only non-US assembly site for F-35. Cameri plans to assemble all F-35 aircraft planned for acquisition by Italy (the 60 F-35A and 30 F-35B ships are planned for the 37) and the Netherlands (the F-35A X-planes are planned to be purchased), "the blogger writes. In the future, it is possible to fulfill orders from other European countries.
FACO will also become the main European center for servicing this aircraft.
In the F-35 program, Italy is a partner of the 2 level. To date, the country's government has already invested $ 3,5 billion in research and development, and has spent more than a billion more on the acquisition of 8-mi assembled in Cameri aircraft.
The first flight of the Italian F-35A made 7 September. In the new year, he will fly to the United States at the base of Luke (Arizona), where he will be used to prepare the flight and ground personnel of the Italian Air Force.