But the truth is, who is this we wandering around Europe? Without visas and permits ... Borodatenky is so ... Ghost of Mr. Marx, or what?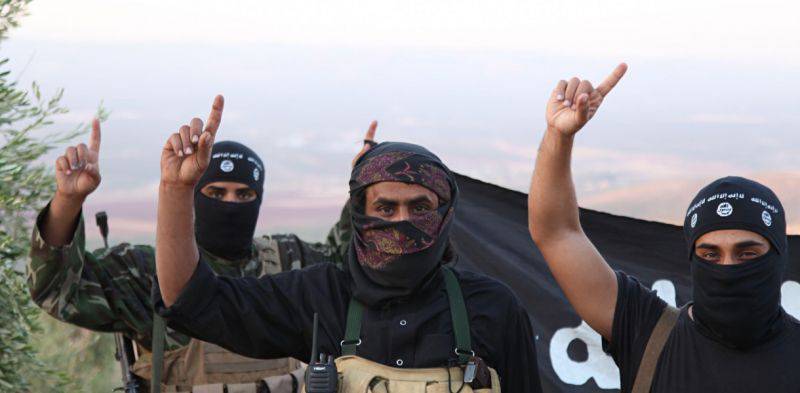 That's not it. Mr. Marx is absolutely outdated with his ghost of communism. Times are different now. And it is not a ghost that wanders, but a phenomenon quite in its own flesh. Terrorism is called. But also in most cases bearded, so there is a certain similarity.
And Europe, to put it mildly, is in a panic. Because one thing is a ghost, even if it is communism, and another thing is the real Salah Abdeslam, Mohammed Abrini, Abdelhamid Abaoud. Who move around Europe quite calmly, as they say, despite all the cordons and special operations.
We are accustomed in our lives to the fact that whatever cataclysm we have had, we are not ready for it anyway. And we begin to eliminate the problem already in the course of the play. So historically. That would be nice for Europeans to learn from the Russian experience. Because Europe was clearly not ready for the events and problems that visited it.
France is on the ears. I don't even want to talk about Belgium, and everything is clear. Well, which of the Belgians fighters with problems? As from ISIL builders of the good and eternal.
And the eternal question arises: who is to blame and what to do now with all this?
Who is to blame - a separate conversation. What to do - too. Obviously, Europe made the strangest decision. 3 billion euros to Erdogan to support refugees are more like an attempt to buy off him.
Generally, Erdogan handsome. So take Europe for the testicles, as he did with the so-called "refugees", worthy of admiration. And now Recep is quietly making money on it.
Yes, he has one and a half million "refugees." Most likely, already with the finished documents, in short, even now to Europe. And Erdogan says the following: we do not have any strength to contain this armada. We would be glad, but we can not. Plus, Russia is stifling sanctions. So excuse me, yas-feudal gentlemen, but I will send all one and a half million ... to you. For you have democracy and all that, but we will soon have nothing to eat. In addition to tangerines. But not a single tangerine Turk is full. So that...
There is a good term "bombanulo". That is exactly what happened in Europe. With special effects. The perspective was drawn not just wonderful, but a masterpiece.
And Europe decided to pay. How to pay the blackmailer extortionist. Generally, Erdogan is precisely them, but this is really the headache of Europe. Three billion euros for leaving a million "refugees" in Turkey is a bit. This is just something 3 000 euros for the head. Expensive A quiet life is more expensive.
But then something started that doesn't fit into the normal picture of understanding at all. Erdogan wanted not only a "drum, a saber and a bulldog puppy," but also to marry. In a sense, include Turkey in Schengen. Moreover, the question was very long, but something always interfered. And now does not interfere. And ... the euromen agreed.
In Russia, they would say: "He parted in full." He took the money, sent half a million refugees, and pressed a million while at home. Why do you say bye? Yes, because money has a stupid property to run out. And when these unfortunate 3 billionaires come to an end, the question will again come up against it. Well, we did it in 90. They will not pay - the team "face!", And a million (and by that time, really half again) will rush to Europe. Only this time, absolutely no problem, because no visas and other nonsense is necessary.
Moreover, to organize in such a way that some of the relatives of the lucky ones from the above half of the million are not included, it is easier than ever. Both the poor and the unfortunate, separated by a bitter fate, will curse the Europeans - the separators of families and shout it to the whole world. So that the world (USA) heard and helped to reunite.
Why USA? And who is behind all this? Who benefits from decomposing Europe and finally plunging into chaos? Well, not Russia. Who threatens Erdogan with a finger, but Recep day after day?
Europe, how are you? Breathe smoother.
The stirring has begun. Europeans are not all ottolerenteny to the end, so quickly realized what was happening. And there was talk that the borders must be defended and closed. But it turned out that there is nothing and no one. Relaxed. Well, you have to strain. The prospect that Ahmet, who came from Greece or Italy, decides to train the strength of the Danes or the Dutch, does not please anyone.
The specter of communism in Europe has been fermented for a long time. The terrorist from the Middle East, who replaced him, brought to the quiet European world serious turmoil and complete uncertainty about the future.
Apparently, soon we will witness the complete collapse of Schengen. The current system of border security and control for visitors in Europe is absolutely unable to protect its citizens. And in some countries this is well understood.
Interestingly, if Schengen really falls apart, what can follow?