The first American ship in a series of destroyers of the Zumwalt type on Monday went to sea trials, reports
RIA News
message from the Associated Press.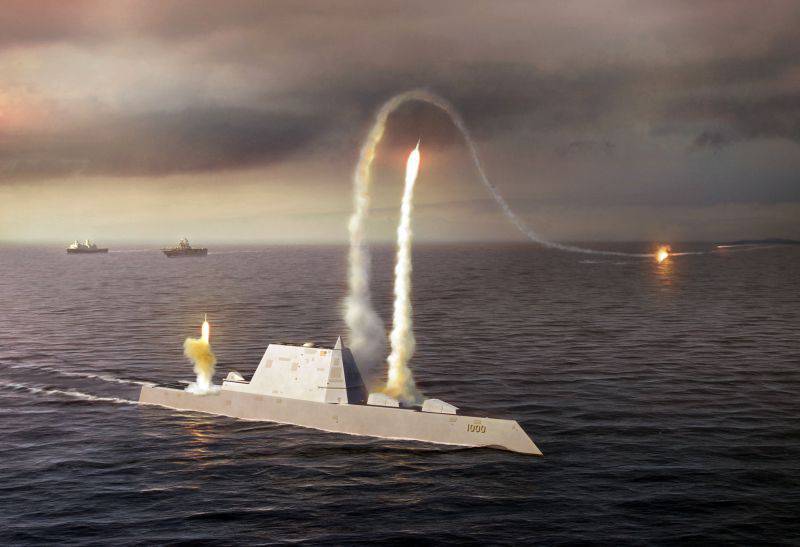 drawing of the destroyer Zumwalt
"The ship is 183 long meters and a displacement of almost thousands of tons 15 out to sea from the shipyard in Maine to conduct sea trials," - said in a statement.
Earlier, the destroyer was criticized for instability, which, according to experts, was the result of "an unusual type of hull with a broken silhouette, reminiscent of old ships.
However, the developers believe that "this type of hull, together with its finishing with radio-absorbing materials, makes the ship unobtrusive to radar."
According to the agency, the destroyer "received a new diesel-gas turbine power plant with electric propulsion, new rocket systems and guns."
Earlier it was reported that due to the high cost of the first ship ($ 4,4 billion), their construction program was reduced more than 10 times: from 32-x destroyers to 3-x.
Help Agency:
"The destroyer of the Zamvolt class is multi-purpose and is intended both for the struggle against enemy ground forces and for fire support from the sea and the fight against aviation. Thanks to wide automation, the crew will amount to only 140 people - much less than the previous ships of this class. "