Spending not so rich military resources on a failed operation against Daesh in the Middle East poses a serious risk to US security in the event of a full-scale war with a major power, national security expert Daniel Davies expresses his opinion in an article for National Interest magazine. Article leads
RIA News
.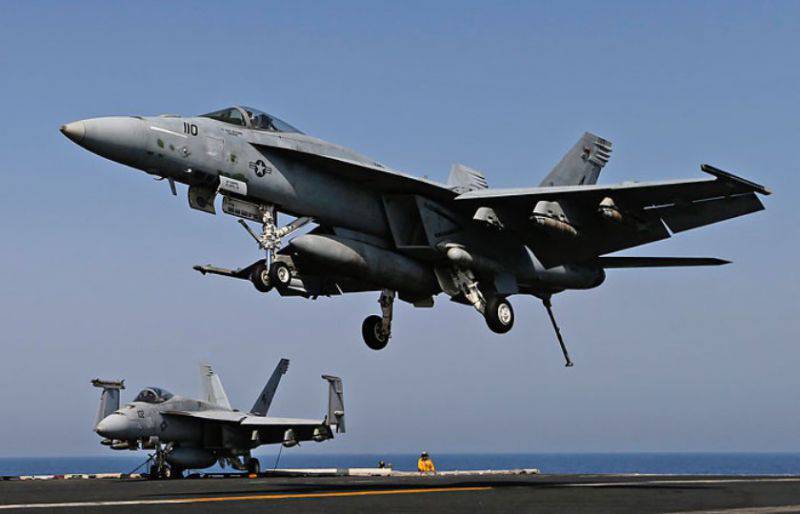 In his discourse, Davis refers to data from USA Today, according to which "the US Air Force used more than 20 thousands of missiles against the IG and requested urgent replenishment of ammunition and the allocation of budget funds for these purposes." The analyst at the same time notes that a whole year of struggle with the DAISH did not bring results - the group only got stronger and expanded its positions.
"The excessive use of ammunition indicates that the United States will not be ready for resistance in the event of a sudden conventional war," Davis said and wonders, "how much ammunition the American army would need against the modern army of any world power, such as Russia or China if against a group of terrorists with neither the Air Force nor
fleet
, neither by modern technology, 20 thousand shells and bombs were spent to no avail. "
"The Pentagon, the congress and the White House will have to explain to the people that the armed forces could not repel the enemy because they ran out of ammunition," the author writes.
According to the military, budget cuts "kill" the combat readiness of the army, he notes, "and to spend these already cut back funds on the purchase of shells means leaving even less money for training the armed forces."
"But if the staggering expenses did not lead to the victory over the terrorists, then why should Congress allocate funds to replenish the stockpiles of missiles?" Be that as it may, the situation demonstrates the growing risk facing US national security, "the expert concludes.