The capabilities of the newest Russian aircraft fighting in Syria, such as the Su-34, impressed foreign partners, many of them expressed a desire to purchase these cars, reports
RIA News
words of Deputy Defense Minister Yuri Borisov.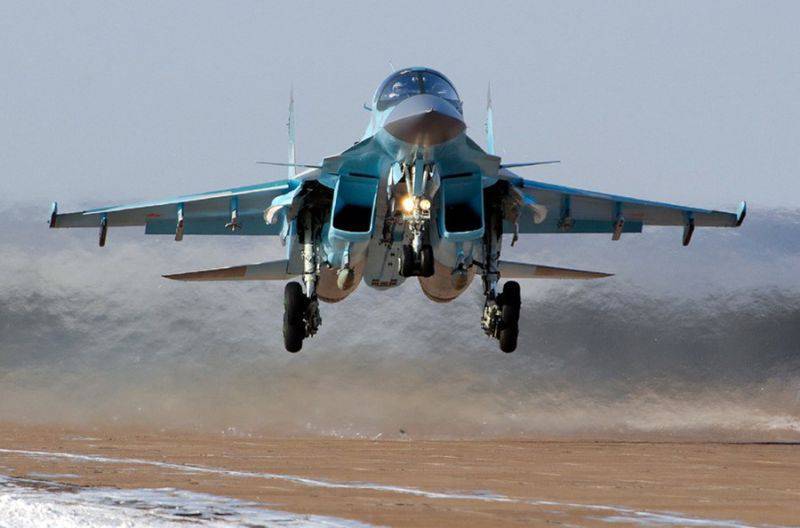 "Today, quite modern aircraft, such as the Su-34 and Su-35, are not inferior in any characteristics to Western models in the troops. This is the pride of our Armed Forces. They will long determine the state of our
aviation
. You know that today these models demonstrate their combat capabilities, including in the Syrian conflict. Behind them is already the lineup of customers,
Borisov announced on the Russia-24 channel.
The agency's reference: "Su-34 front-line bombers are successfully used by the Russian Aerospace Forces in operations against terrorists in Syria. Su-34 by combat capabilities refers to the generation of aircraft "4 +". Among the features of the aircraft - increased flight range to 4 thousand kilometers, maximum speed up to 1,9 thousand km per hour, as well as the availability of the latest weapons control system. "