On Monday, the Russian ambassador in Ankara, Andrei Karlov, met with the head of the Turkish Foreign Ministry's department, Burak Ozügergin, who brought the official position of Ankara to the Russian diplomat in connection with the recent "incident" in the Bosphorus, reports
RIA News
.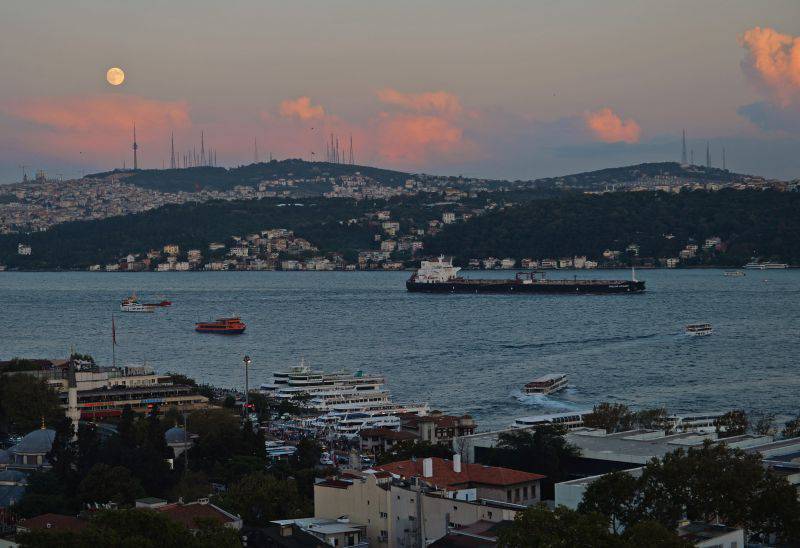 Recently, in Turkish editions, a photograph of the passing of the bays of the Russian ship "Caesar Kunikov" appeared, on board of which there was a soldier holding MANPADS. The head of the Foreign Ministry, Mevlüt Cavusoglu, called such a behavior a provocation.
"The Russian ambassador to Turkey Andrei Karlov was invited today, December 7, to our ministry and was received by the head of the department for bilateral political issues, maritime,
aviation
and border affairs by Burak Ozyugergin. The ambassador was invited to our ministry due to the fact that during the passage of the Russian warship Caesar Kunikov through the straits on December 4, one of the Russian military was spotted with a ground-to-air missile system on his shoulder, "
says the message of the Turkish Ministry.
"This is contrary to the Montreux Convention on the status of the Bosphorus and Dardanelles, as well as international law," the ministry said.
"We expect that actions that are not related to the passage (through the strait) will no longer be repeated," the Turkish Foreign Ministry added.