Information Agency
Reuters
with reference to the US Department of Defense reports that US military aircraft and UAVs inflict airstrikes not only on Syria and Iraq, but also on Libya and Somalia. If you believe the reports of representatives of the Pentagon, the air strikes over the past few weeks, the Americans managed to eliminate one of the leaders of the ISIS (ISIL) in Libya and the leader of another terrorist group - Al-Shabab - in Somalia.
We are talking about such persons as a certain Abu Nabil, who, according to the Pentagon, managed to go from a member of al-Qaida to the leader of the Libyan cell DAISH; and also about Abdirahman Sandher, who is in the American reports under the pseudonym Ukash and is the leader of the Somali cell Al-Shabab.
Jeff Davis, the spokesman for the US military, said about the liquidation of individuals named by Washington as leaders of terrorist groups.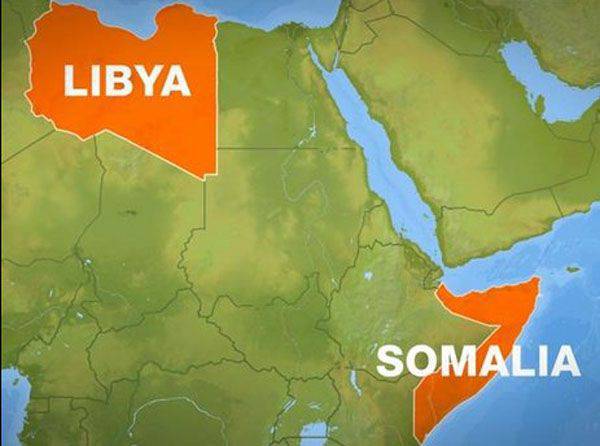 At the same time, the Pentagon, as usual, does not provide any evidence of the destruction of terrorists, apparently believing that the statements of the Pentagon representatives, sounding from one or another tribune, must be believed a priori.