Iraqi Prime Minister Haider al-Abadi issued an ultimatum to the Turkish authorities. According to the head of the Iraqi Cabinet, Turkish troops must leave Iraqi territory within two days. Recall that according to the statements of the governor of the Iraqi province of Ninewa Naufal al-Akuba, up to 900 Turkish troops entered its territory in armored vehicles without any agreement with the official authorities in Baghdad. According to the governor of Ninawa, the Turkish military is stationed in the Ash-Sheikhan area and said they are going to instruct the local militia to fight Daesh. Why did the "instructors" need to arrive in such quantity and even to
tanks
, - Ankara does not explain.
Iraqi Prime Minister Al-Abadi says that half of the time specified in the ultimatum has already expired. Turkish military left 24 hours to exit from Iraq. If Turkey does not withdraw its troops, then according to the official representative of Baghdad, this will be perceived as an act of aggression against Iraq and as an invasion of the territory of a sovereign state, which Iraq recognizes as Turkey.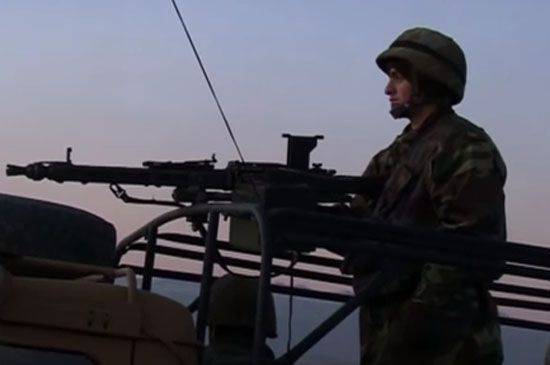 Against this background, the Turkish authorities stated that all the actions of the Turkish military forces were coordinated with the Iraqi authorities, which Haider al-Abadi called a lie (quote
RIA News
):
Iraq has no information or agreement with the Turks about the introduction of troops. We strongly disagree with the presence of foreign troops in Iraq, because we don't want to be part of the struggle in the region and don't want Iraq to become an arena of regional confrontation.