"Ukroboronprom" and the Turkish defense company Aselsan began negotiations on joint activities to modernize armored vehicles and artillery, reports
Look
with reference to Defense News.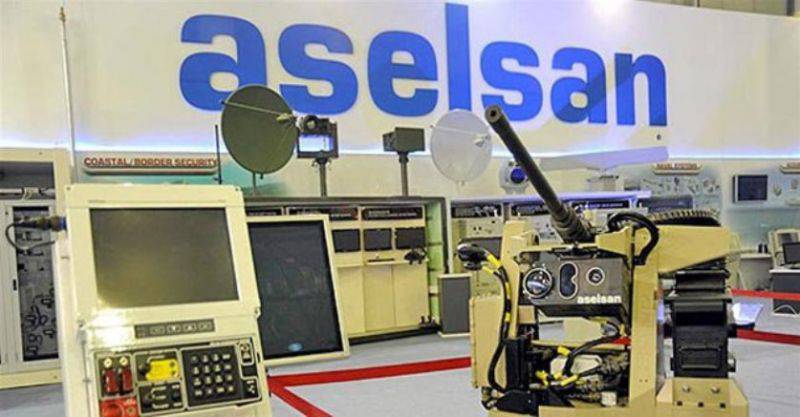 According to the resource, the negotiations of defense companies "began immediately after the complication of Ankara's relations with Moscow."
"Among other things, Aselsan is developing an active AKKOR defense system aimed at destroying approaching
tank
guided missiles - writes the publication. - Since 2008, she has tested several radar systems and ammunition. The system is designed for Altay, the promising third-generation Turkish main battle tank. "
According to the representative of the Turkish company, the parties "are exploring ways to develop and implement joint programs for the modernization of tanks." "Cooperation will also be expanded by upgrading artillery and armored personnel carriers, and may include additional work to improve AKKOR," he added.
The publication notes that "Aselsan produces the newest ground-based electronic suppression system" Coral "(Koral), which Turkey recently deployed near the Syrian border in response to the transfer of the Russian C-400 air defense system to the republic."
The effective range of the Turkish system is 150 km, i.e. Khmeimim base is in the zone of its action. However, the developers of Russian EW systems questioned the ability of the Coral to blind C-400.
"It is hardly possible, simply because it is focused on something else. This is an EW ground system, and in order to work effectively against anti-aircraft missiles, especially such as the C-400 class, which are designed to work in conditions of the use of electronic warfare by the enemy, EW air-based facilities are necessary. Such as our "Lever" or "Khibiny", but Turkey does not have such systems, "a KRET representative told Vzglyad.