RIA News
publishes a report that the militants fired unguided rockets into the Syrian city of Aleppo. According to some reports, one of the ammunition exploded near the building, which previously belonged to the Russian consular department in the largest Syrian city. The news agency cites a witness to what happened:
During the shelling, one rocket fell near the consulate of the Russian Federation (now the Russian diplomatic mission in Aleppo does not work) in the quarter of Al-Governakha. Three people died, another five were injured.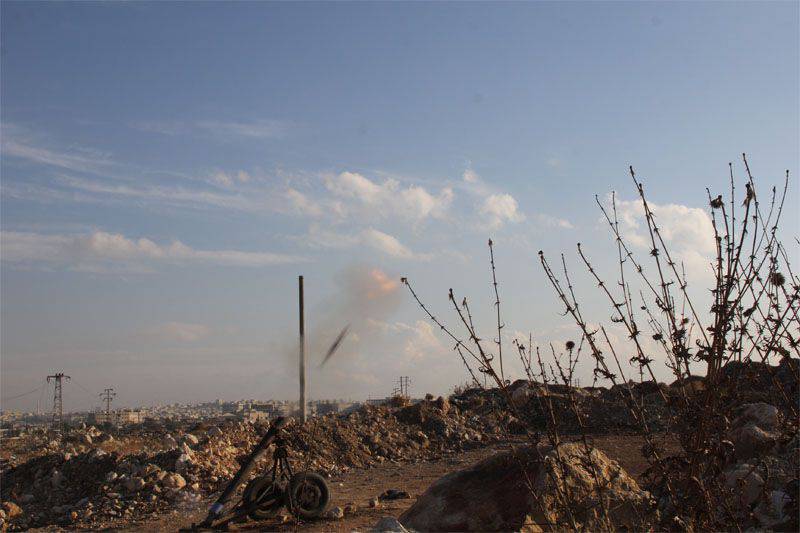 For reference: several quarters of Aleppo continue to be under the control of terrorists. In this case, the city is actually divided into sectors, in each of which control over a certain force. The fights are going on both between the Syrian government army and the terrorists, and between the so-called "moderate opposition" and militias. The militants who were beaten out of the city are trying to return to urban areas again, where, by definition, it is easier for them to withstand the onslaught of the SAR forces.
Recall that today, news agencies have spread the message that the aircraft of the American coalition bombed a warehouse with ammunition and military equipment in the province of Deir ez-Zor. The object belonged to the Syrian government army. As a result of the air strike there are dead and wounded. A few hours after the appearance of such messages, Pentagon spokesman Steve Warren said that the US coalition had no relation to the attack on the object. According to Warren, the American coalition bombed objects of terrorists that are located in 55 km from the facility of the Syrian government army. At the same time, Warren said that Damascus "does not provide any evidence." In this case, I wonder why, when the United States does not provide any evidence that they are fighting terrorists in Syria, should everyone believe them?