Crews of ships of the Caspian
flotilla
began to develop elements of combat training, reports
MIC
with reference to the press service of the Southern Military District.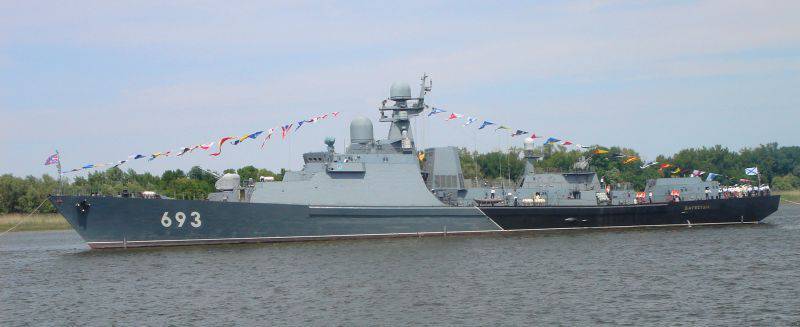 Rocket ship "Dagestan""The crews of more than 50 ships and support vessels, including rocket ships Tatarstan and Dagestan, small rocket and artillery ships Grad Sviyazhsk and Uglich , Velikii Ustyug, Volgodonsk, Makhachkala, Astrakhan
, Says the release.
It is noted that "in the process of combat training, the sailors conduct various shipboard exercises for preparing the ship for battle and campaign, fighting for survivability when the ship is stationary at the pier, for air defense, they carry out measures for counter-sabotage defense of the ships when stationed at their bases".
In addition, questions of the organization of service, life and leisure are being worked out, standards for servicing the mechanisms of the ship and weapons are being fulfilled.
"At the next stages of combat training in 2016, the crews will work out coordination at sea, where seafarers will have to improve their skills in performing marine elements and planned combat exercises both as a single ship and as part of a squadron of ships," the report said.
According to the press service, "the main tasks in the 2016 school year for crews of ships of the Caspian flotilla will be the holding of an international naval exercise with the participation of the Russian Navy, the Naval Forces of Kazakhstan, Azerbaijan under the leadership of the Russian Navy Commander-in-Chief 2016 "and participation in the Armed Forces of the Commonwealth of Independent States" Sea Cup - 2016 "".
In addition, "test tactical exercises of ship groups with the implementation of a complex of rocket and artillery firing at sea, coastal and air targets" will be held.