Turkey is negotiating with the French-Italian consortium Eurosam to purchase SAMP / T medium-range air defense systems, which are supposed to be located on the border with Syria, reports
Look
with reference to the newspaper "Aksham".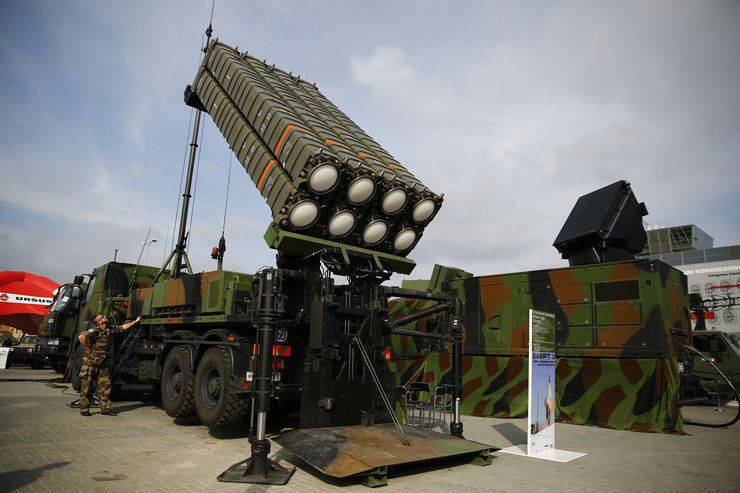 According to the newspaper, "representatives of the Turkish Air Force and the Department of Defense Industry visited the consortium's enterprises in France and Italy last week, looked at the tests of SAMP / T missiles and informed the government about positive impressions."
Now, "in order to advance the negotiations, representatives of the Franco-Italian consortium will visit Ankara in the coming days," writes Aksham.
At the center of the negotiations are two questions: "the transfer of technology to Turkey and the supply of ready-made batteries for their deployment on the border with Syria".
"If an agreement is reached, the process of acquiring air defense missile systems will be launched. Immediately after the signing of the agreement, the temporary batteries (already existing consortium) together with the technical staff will be sent to Turkey and placed in those areas on the border with Syria, which will be determined by the Turkish armed forces. Temporary batteries will be in Turkey before the supply of contract-based systems to Ankara, "the newspaper informed.
I expressed a desire to help Turkey and the North Atlantic bloc. Jens Stoltenberg sympathized with the Turkish allies, who "suffered more than others because of the crisis in the Middle East."
"NATO will contribute to the improvement of the Turkish air defense. We had a military presence (in Turkey) before the incident with the Russian plane on the border with Syria. Before Christmas, we will take a package of measures for Turkey, "the Alliance Secretary General said.