Representatives of the UAE Defense Ministry appealed to the Belarusian authorities with a request to sell them from the presence of the Air Force and Air Defense Forces of Belarus several MiG-29 and Su-27 aircraft, but received a refusal, which was a lot of surprise, reports the blog
bmpd
with reference to the article "Minsk exult Abou Dhabi de son plan de vol" in the French Intelligence online newsletter.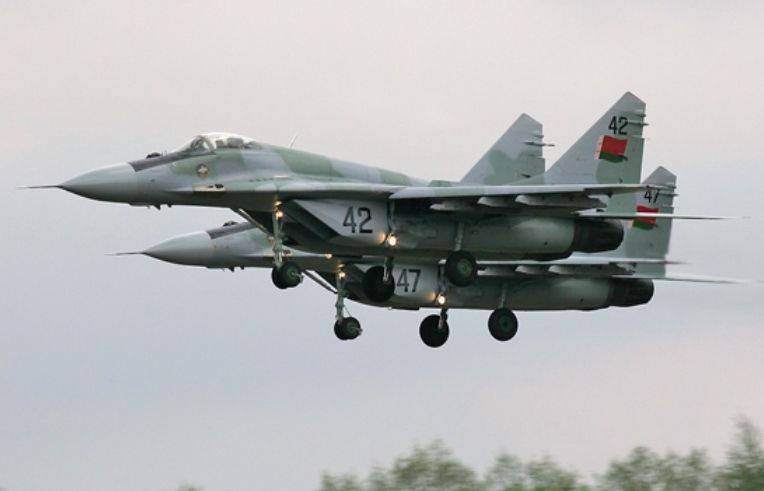 "Abu Dhabi hoped to create its own squadron of" aggressors "through the intermediary of Beltechexport, which has a representative office in the UAE. This squadron was supposed to help the Emirate pilots train air combat close to real ones, "writes the publication.
According to the resource, the decision of the Belarusians was influenced by Moscow, which "imposed a ban on the export of aircraft."
"Moscow expressed concern in connection with this promising purchase, as the sale of fighters would help the Emirates military to become better acquainted with the systems installed on Russian aircraft. Moreover, some similar systems are installed on Iranian Soviet-made aircraft, "writes the author of the publication.
In his opinion, such a move "demonstrates the toughening of the position of Russia in relation to the Sunni monarchies, although Abu Dhabi is precisely the one that is closest to the Russian, especially in relation to the organization" Muslim Brotherhood. "