A special interdepartmental commission recognized the lost spacecraft "Kanopus-ST" from the series "Cosmos", which was launched last Saturday. Information Agency
TASS
, referring to the representative of the Air and Space Forces of Russia, reports that with the dual-purpose apparatus (the stated goal of Canopus-ST: sensing the surface of the Earth, including the ocean, in different wavelength ranges - from light to microwave), communication is not established, and on the separation of the apparatus with the upper stage did not give any results.
According to the preliminary version, the cause of the emergency was that one of the locks holding the spacecraft did not work.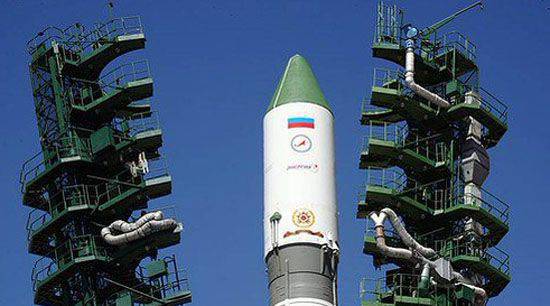 RIA News
reports that the device on the eve received an impulse to descend from orbit. The news agency cites a statement by an interlocutor familiar with the situation:
The impulse to de-orbiting the orbital bundle was given by the Russian 6 specialists in December, when it became obvious that the satellite's full-time branch did not occur.
It is noteworthy that the source
RIA News
, continuing to provide information, refers to the US strategic command:
After the impulse, the object abruptly changed its orbital position and began to strike the atmosphere, according to open data from the US strategic command. "Canopus-ST" together with the emergency accelerating unit "Volga" "are completely inoperable due to serious braking damage received while entering the upper dense layers of the Earth's atmosphere.
Experts believe that the debris of the spacecraft to the surface may not reach, burning in dense layers of the atmosphere. Ministry of Defense space incident leaves no comments.