At the airfield of the Research Institute. Gromov in Zhukovsky from Komsomolsk-on-Amur arrived to resume testing the flight model of the 5 generation T-50-5Р (aircraft No. 055), the blog reports
bmpd
.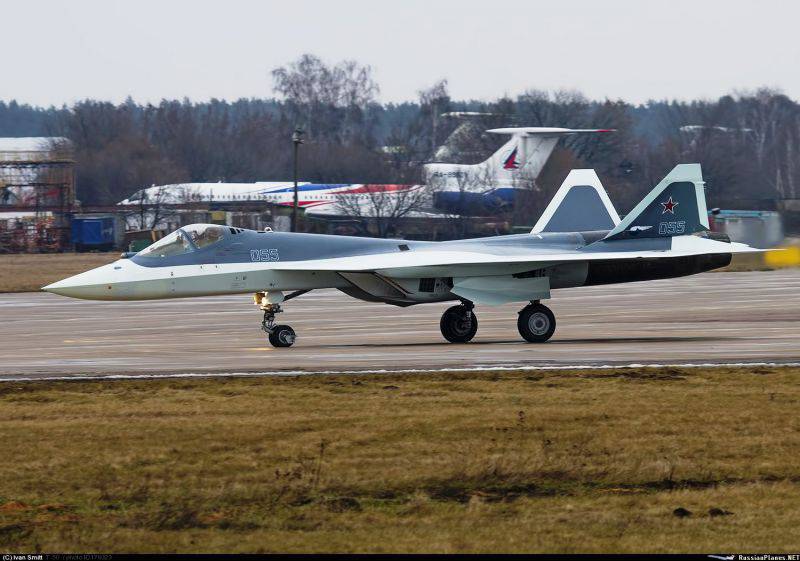 T-50-5Р (tail number "055") after arrival in Zhukovsky, 06.12.2015
On Komsomolsk-on-Amur
aviation
The plant was shipped in 2014 after an accident that occurred during a demonstration flight.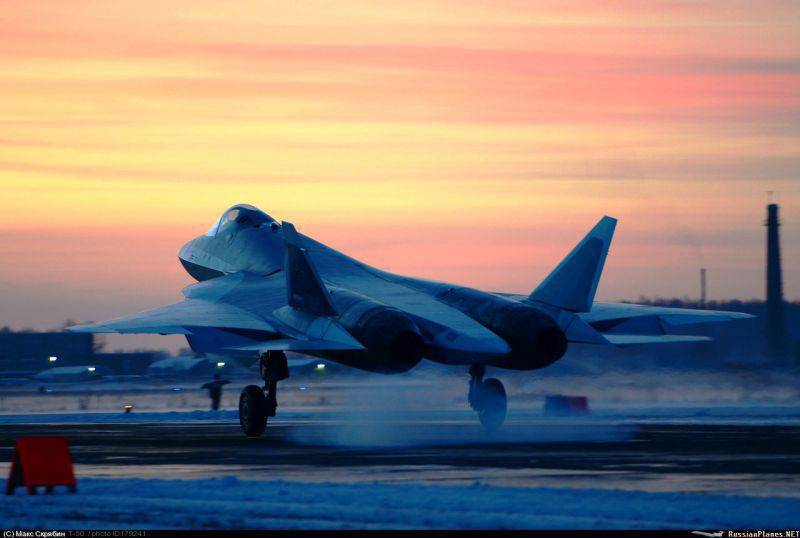 T-50-5Р (tail number "055") flies from Komsomolsk-on-Amur to Zhukovsky, 04.12.2015
"10 June 2014, the T-50-5 aircraft suffered serious damage as a result of a fire in the right engine when landing after a demonstration flight in Zhukovsky before the Indian delegation. The plane was sent to KnAAZ for repairs, which took more than a year, "the blogger writes.
After repairing the restored car received a new designation - T-50-5Р.
T-50-5Р (tail number "055") during a stopover in Tolmachevo (Novosibirsk)