The cease-fire in Syria will allow a political settlement of the conflict to begin and will help the US, its allies and Russia to more effectively fight Daesh, reports
RIA News
Obama hut statement.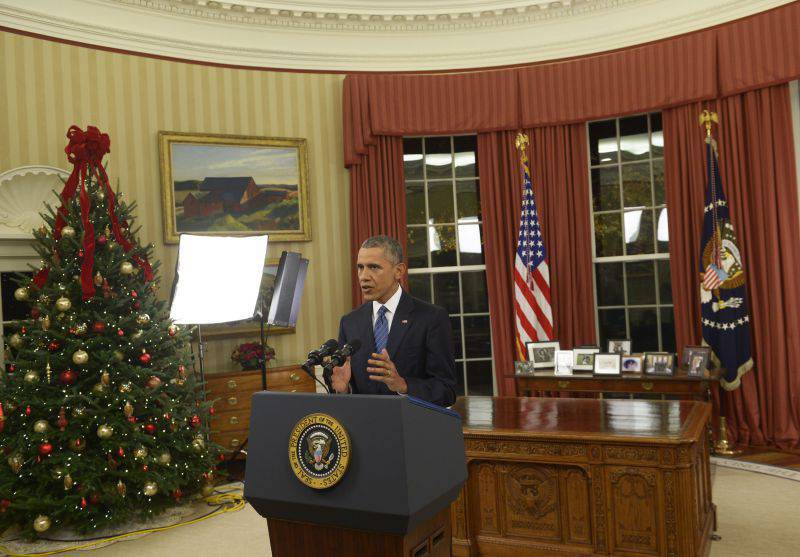 "Under the leadership of America, the international community began work on the process and schedule of a cease-fire and a political solution to the Syrian war. This will allow the Syrian people, as well as any country, including our allies, but also such countries as Russia, to focus on a common goal - the destruction of the IG, "the president said in a televised address to the Americans.
He also called on Congress to approve the use of force against the DAISH.
"There are a number of things that the congress can do right now," Obama said. "If the congress, like me, believes that we are participating in the war against the IS, it must vote to allow the continuation of hostilities against these terrorists."
In addition, he called on parliamentarians to prohibit the sale of
weapons
those on the list of suspected extremists. In his opinion, the free implementation of automatic weapons should also be limited. "This is a national security issue," Obama said.
Meanwhile, the US military will continue to pursue terrorists in any country in the world.
"First of all, our military will continue to hunt for terrorists in any country where it is necessary," the president said.
He reminded compatriots that "in Iraq and Syria, with the help of bombing (it is possible to destroy DAISh), heavy weapons, oil caravans and infrastructure."