DAISH penetrates deeper into Afghanistan, capturing the eastern regions of the country,
RIA News
Post correspondent for The Times.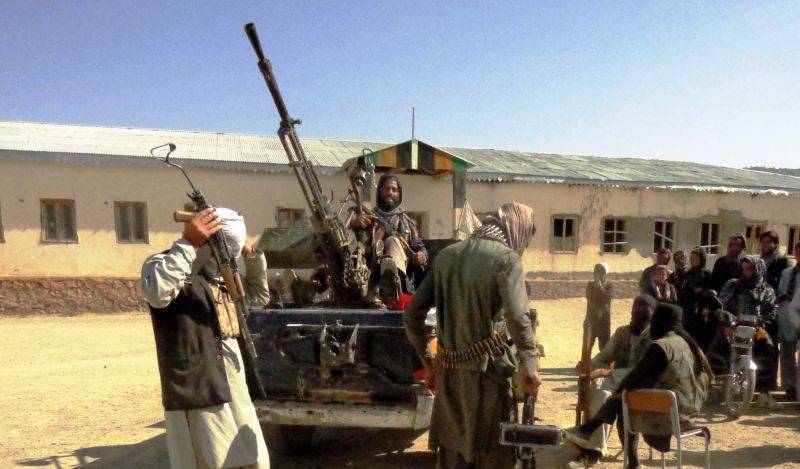 "Around 1600, sworn DAISh militants subjugated a significant part of the four areas south of Jalalabad," the correspondent said, noting that terrorists in Afghanistan "act according to the same scenario as in Iraq and Syria: first, the invisible penetration of militants into the region, then the seizure of territories. "
Nothing has changed in the tactics of the bandits: "they act with particular cruelty, using torture and executions", "local residents leave their homes in thousands".
According to the newspaper, "the attempts of the army of Afghanistan to restrain militants are complicated by considerable casualties - up to 500 people every month".
Experts believe that the advancement of terrorists is connected with the split of the Taliban movement and the withdrawal of a contingent of foreign troops from the republic.
"It is possible that the former Taliban, who joined the DAISH, are responsible for the death of the Taliban leader Mullah Mansur," the newspaper notes.
"Joining DAISH is convenient for disgruntled members of the Taliban, the Pakistani Taliban, as well as for many Chechen and Uzbek militants. Now they are not an international threat, as in the Middle East, but they can become in three to five years ",
- Said a diplomatic source in Kabul.
"For reasons we don't fully understand, DAYSH has a lot of money here, much more than the Taliban's."
- added the source.
One of the representatives of the Pentagon told the newspaper that the military department was aware of the presence in Afghanistan of terrorists who swore alumni. "We are closely monitoring whether their appearance will have a significant impact on the nature of threats in the region," he said.