At present, Ukraine does not have the prospect of joining NATO, however, the country cannot independently ensure its security, reports
RIA News
statement of the head of the Ukrainian mission under the alliance Yegor Bozhka.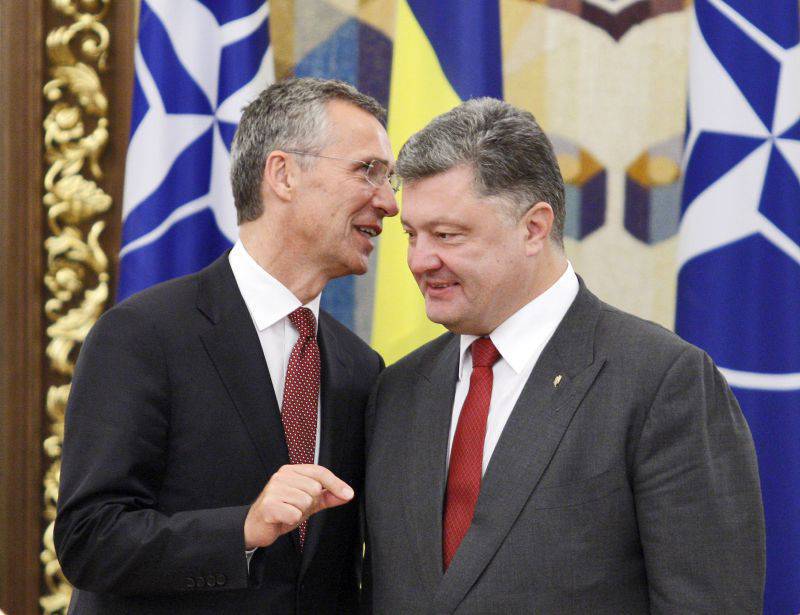 "Now we are not talking about the prospect of Ukraine joining NATO. We are talking about reforms in order to meet the best international standards in the security and defense sector, which, of course, are NATO standards. As for the policy of non-alignment, then in Ukrainian realities it no longer works: Ukraine alone cannot ensure its security ",
declared Divine Ukrainian journalists.
According to him, at present, both in the alliance and in Kiev, they understand that Ukraine is still not ready to join NATO.
"Being an ally is not only consuming collective security, but also being able to protect others. Is Ukraine ready for such responsibility? The answer is absolutely clear and unequivocal: no, "the diplomat said.
The agency recalls that last year Ukraine abandoned its non-aligned status and headed for cooperation with NATO. According to the new military doctrine, by 2020 Kiev should "ensure full compatibility" of the Armed Forces of Ukraine with the forces of the member countries of the alliance.