The management of the Department of Defense Industry (SSM) of the Turkish Defense Ministry will soon complete negotiations with representatives of the BAE Systems concern on the conditions for joint design of a promising TFX fighter, the blog
bmpd
with reference to the agency dha.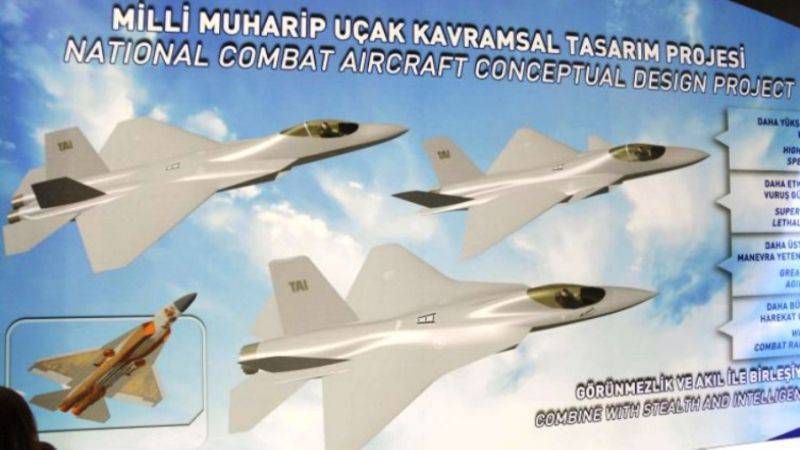 Estimated image of a promising Turkish fighter TFX
.
The fact is that "BAE Systems won the tender announced by the Turkish government to design a promising TFX fighter for the Turkish Air Force," the agency said, noting that the Swedish company Saab AB was a competitor of the corporation, "which had previously provided SSM with technical assistance perspective light multipurpose fighter ".
The first flight of the new fighter is scheduled for 2023, the year of the 100 anniversary of the Republic of Turkey. The start of serial deliveries to the military department is expected in 2030.
"When building the TFX aircraft, it is intended to maximize the potential of the Turkish industry," the agency writes. "It is expected that the Turkish manufacturers of composite materials, thanks to the experience and technologies obtained during Turkey's participation in the program for the development and production of the Lockheed Martin F-35 fighter, will be able to ensure the creation of a TFX airframe."
The newly appointed head of SSM Demir spoke out against the TFX project, calling the prospects for its implementation "vague".
"Obviously, RT T. personally played the decisive role in deciding on the further development of the project. Erdogan, for whom this project is image-based, "concludes the publication.