Edition
International Business Times
the other day it came out with a material in which it is told about the "successful" operation of the Moldovan special services. The operation consisted in entering members and the leadership of the group, which, according to official Chisinau statements, was preparing "an invasion of some cities of the Republic of Moldova in order to intensify separatist sentiments".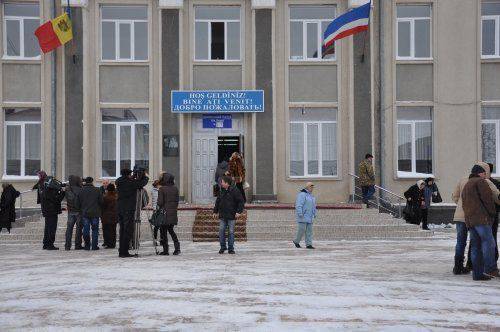 The newspaper reports that Moldovan law enforcement officials managed to detain several members of the "gang", which includes "citizens of Russia and Ukraine". The report says that these people were supposedly using propaganda and "other actions" to create a "pro-Russian separatist enclave" on the territory of Moldova, called the "Republic of Budzhak". After that, the "separatists" planned "to declare the independence of the republic, undermining the territorial integrity and sovereignty of Moldova." At the same time, the material does not state that, and who today seriously believes that the Republic of Moldova is a territorially integrated and sovereign state ...
According to representatives of the Moldovan authorities, the "group" planned to carry out an "invasion" in such cities as Balti, Comrat and Taraclia. At the same time, Comrat is now declaring its autonomy, being the administrative center of Gagauzia, whose population, to put it mildly, does not share the views that dominate in Chisinau.
About what punishment threatens the "separatism agents" arrested by the secret services, the publication does not say.