One of the coordinators of the so-called "grocery" and "energy" blockade of the Crimea, the professional Crimean Tatar Lenur Islyamov is threatening the people of Crimea (attention!) With a military operation! According to Islyamov, his activists are "engaged in the Kerch Strait."
«Radio Svoboda»
, who has adapted to contacts in the form of interviews with representatives of the team carrying out terrorist acts on the territory of Ukraine, gives Islyamov a statement:
There will be another blockade between the energy and sea blockade of the Crimea, and soon you will learn about it, but I'll not speak now. The other day you will learn about it.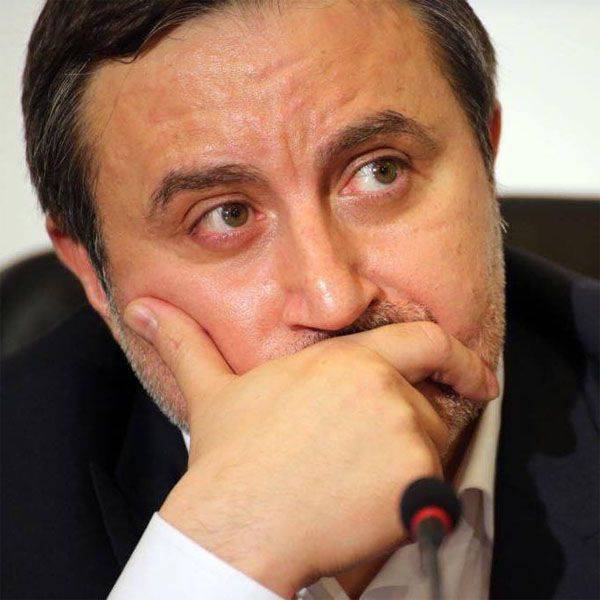 Further Islyamov declares the following:
This is the military operation, so I can not yet talk about it. However, I will say that the sea blockade of the Crimea has already begun. Because the Turks, when they shot down this plane, which hit their territory, are already blockading the Bosporus and the Dardanelles. It remains only the Strait of Kerch, and we are already engaged in this, we are already engaged.
In what place of the Bosphorus and the Dardanelles does Turkey block the Crimea? - Islyamov did not explain.
It is important to pay attention to the actual threats of one of the leaders of the Ukrainian extremist group - the threat of a "military operation", which the same "Mejlis" with the "pravosekami" are going to hold against citizens of the Russian Federation. And pay attention should first of all the competent authorities. Is it not time to raise the question in the UN Security Council on the recognition of Islyamov and his camarilla as a terrorist organization with all the consequences for it ...