The official representative of the PRC foreign ministry, Hua Chunin, said that China's views on countering international terrorism coincide with the position of Russian President Vladimir Putin and are aimed at the need for comprehensive cooperation.
RIA News
cites statements by the representative of the Ministry of Foreign Affairs of China:
Our views coincide with the position of Russia, President Putin also called for the creation of a common front for fighting terrorism under the auspices of the UN. China's position on the fight against terrorism is consistent and clear. We oppose any form of terrorism, oppose the use of double standards in this matter. We also believe that the international community should follow the principles of the UN Charter.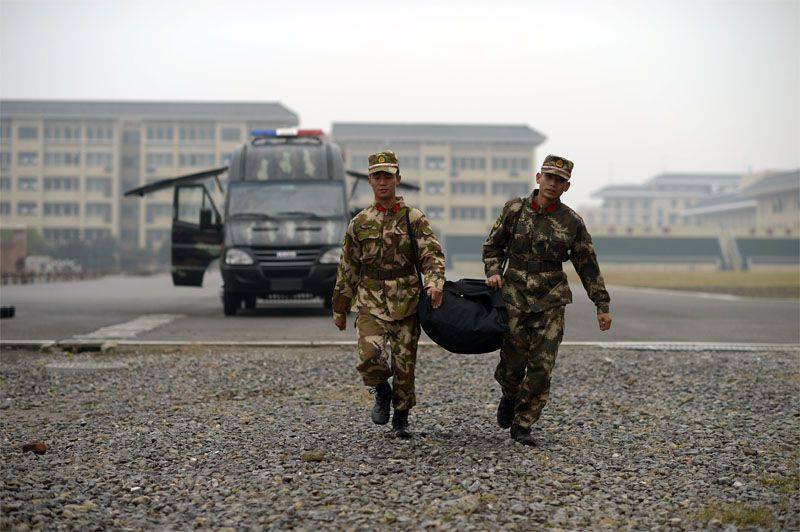 Hua Chunying adds:
The parties must put into practice the consensus reached in the UN Security Council in order to effectively cooperate and cut off terrorist financing channels.
Officially, the People's Republic of China does not participate in an anti-terrorism operation in Syria. However, it does not undertake, to put it mildly, strange measures or half measures, which members of the so-called American coalition use, rather, to satisfy their own interests, rather than to fight terrorism.
China is one of the countries in the world in which citizens know what terrorist acts are. The most active terrorist groups based in northeastern China, demonstrated before the summer Olympics in Beijing. In addition, in Syria, the militants DAISH (ISIS) not long ago executed a citizen of China, several more Chinese were killed during an attack by militants on a hotel in the capital of Mali.