The deputy of the German parliament, the head of the Left faction Sarah Wagenknecht sharply criticized the government's decision on the participation of the Bundeswehr in an operation against Daesh in Syria, reports
RIA News
Post Die Welt.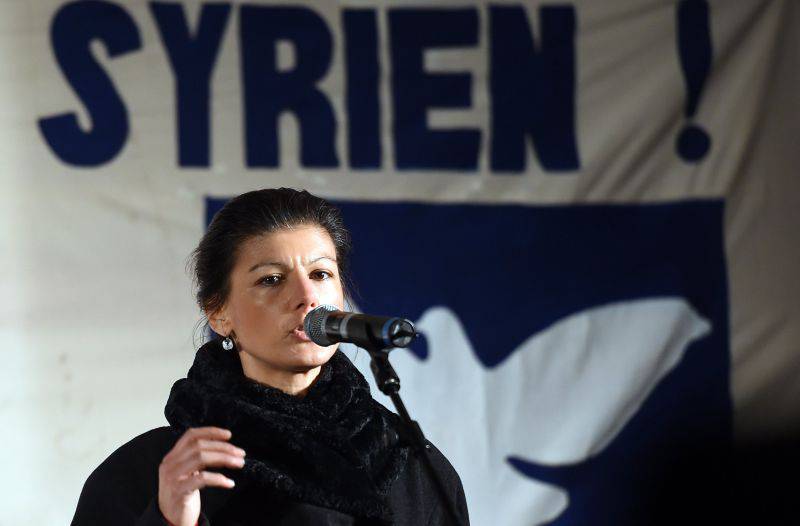 Wagenknecht noted that the participation of the Federal Republic of Germany "in the French military operation against terrorists, whose single strategy was not developed at the Vienna conference on Syria, is sheer madness" and could lead to a world war.
"Germany is entering a really big war with a huge possibility of exacerbating the situation. If we act in Syria against Russia, the conflict will acquire the potential of a third world war, "she said.
The deputy, in addition, criticized the actions of NATO, which invited Montenegro to the alliance. In her opinion, this step will aggravate the alliance's relations with Russia and will contribute to the exacerbation of the situation in the Middle East.
"This creates tension in relation to Russia, which made it clear that any expansion of NATO to the east will be regarded as a hostile act. Such actions play into the hands of those who want to prevent a peaceful settlement of the Syrian conflict, which ultimately will lead to the strengthening of DAISH, "said Wagenknecht.