In the center of the ship repair "Zvezdochka" began testing individual systems of the missile cruiser of the Federation Council "Marshal Ustinov", reports
MIC
with reference to the press service of the enterprise.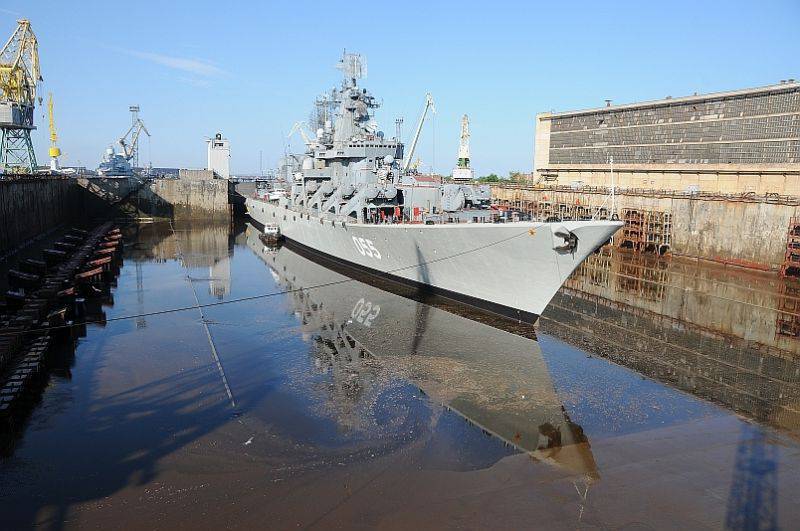 The cruiser "Marshal Ustinov" launched, Severodvinsk, 2013 g
The cruiser is undergoing repairs and modernization at this shipyard with 2011 g.
"Shipwrights" Asterisks "and counterparty organizations have begun mooring trials on individual systems of the ship, mainly in the mechanical part," - said in a release.
Earlier it was reported that the cruiser will return to service in 2016.
"Marshal Ustinov" was founded in 1978 at the Nikolaev plant, in the Northern
fleet
adopted in 1986. It underwent modernization in the mid-90s at the Severnaya Verf shipyard (St. Petersburg).
Help newspaper: "" Marshal Ustinov "- missile cruiser project 1164" Atlant ". Its displacement is 11,38 thousand tons, length - 186 meters, width - 20,8 meters, speed - up to 34 knots (about 63 km / h), cruising range - about 8 thousands of miles, crew - 510 people. The main armament - 16 launchers of supersonic anti-ship cruise missiles P-500 "Basalt", capable of carrying nuclear warheads. There are two more such cruisers in the Russian Navy: the Moscow (Black Sea Fleet) and the Varyag (Pacific Fleet). "