The artillerymen of the Eastern District received the armament of the Peony self-propelled guns, reports
RIA News
message of the representative of the TSO Alexander Gordeev.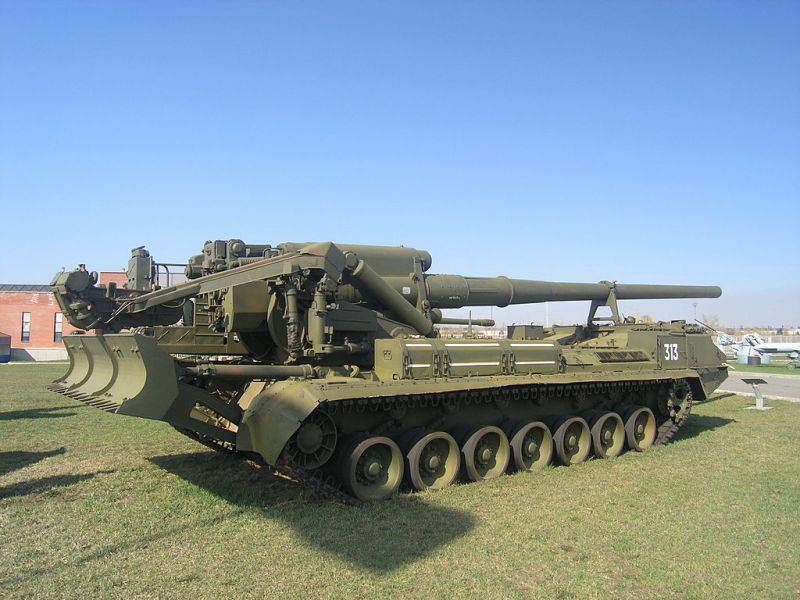 "The artillery units of the Eastern Military District received for service a batch of 203-millimeter self-propelled artillery mounts" Peony "... To date, the Pion self-propelled guns are considered the most powerful self-propelled artillery mounts in the world, "the officer said.
"The main armament of the SAV Pion is an 203-millimeter cannon, having a mass of more than 14 tons. It is located in the stern of the installation. The gun is equipped with a semi-automatic hydraulic loading system, which allows this process to be performed at any angles of elevation of the barrel, "he added.
Gordeev also noted that "in the development of the chassis of the" Peony "components and assemblies were used
tank
T-80. " The installation has an individual torsion bar suspension.