Russian Foreign Minister Sergei Lavrov met in Belgrade with the head of the Turkish diplomacy, Mevlüt авavuşoогlu. The conversation took place at the initiative of official Ankara. As reported
"Vesti"
, Lavrov's meeting with the Turkish Minister lasted about 40 minutes. During the meeting, issues of drastic changes in the vector of Russian-Turkish relations were discussed in connection with the blow struck by the Turkish Air Force on the Russian Su-24.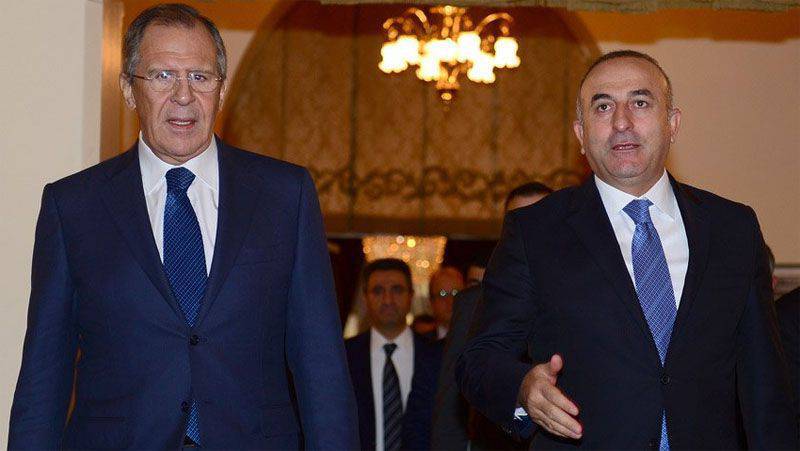 Chavushoglu reportedly asked for Lavrov
not to link the incident with the Russian bomber with the "joint struggle of Russia and Turkey against terrorism"
. But that's what a "joint struggle" is. About the one at which they suddenly shoot in the back?
Before meeting with the head of Turkish diplomacy, Sergei Lavrov in Belgrade, while on the OSCE platform, he called for the unification of all interested parties to consolidate in the fight against international terrorism. According to Lavrov, Europe must avoid internal strife, so as not to repeat the mistake of politicians made before the start of the First World War. The Russian Foreign Minister noted that only joint efforts, and not scattered and uncoordinated actions, will succeed in defeating the terrorist threat.
The most interesting thing is that Cavusoglu spoke about the fight against terrorism at the OSCE meeting. True, it remained unclear who Turkey considers to be terrorists - its own citizens from among the Kurds or all the same militants DAISH, whom it helps to realize stolen oil ...