At the last meeting in Astrakhan of representatives of services to combat the spread of drugs in Russia and Iran, very alarming facts were announced: over the past 15 years, the opium plantations in Afghanistan have increased tenfold, reports
Rossiyskaya Gazeta
.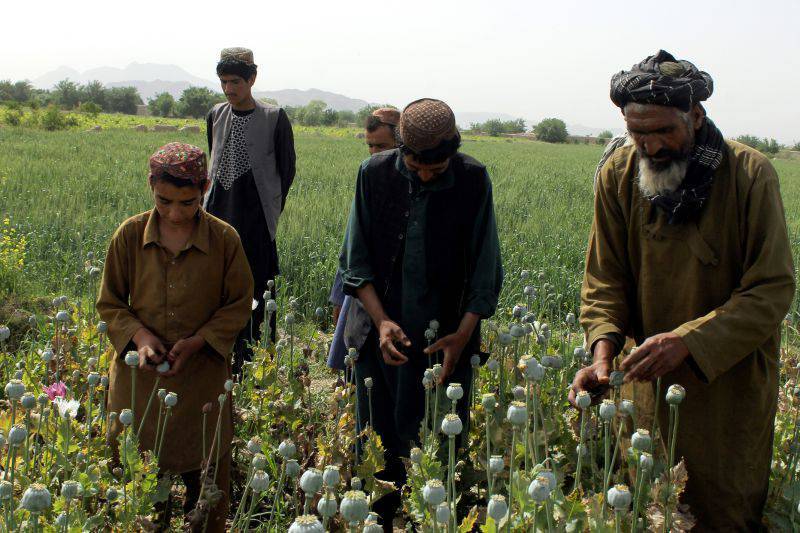 "As you all know, now America has subjugated Afghanistan. In 2001, the land on which narcotic substances are produced was 7 thousand hectares. Last year, criminal crops increased to 224 thousand hectares. This means that those responsible for this in Afghanistan increased the amount of drugs tenfold, "said Morteza Merzai, deputy head of the Iranian anti-drug police.
According to him, "Afghanistan annually produces 6,5 thousand tons of deadly potion, mostly heroin, and almost 25 percent of this amount goes to Iran for use and for transit."
Last year, "on the territory of the republic, 500 tons of drugs were found," said Merzai, noting that they do not grow or produce them in Iran.
"Nowhere in the world can such a quantity of drugs be found," he said.
According to Iranian law enforcement officers, the profit from the potion "along with receiving financial assistance from like-minded people from other countries, goes to finance the fighters DAISH and the Taliban."
Oleg Safonov, who was present at the meeting of the deputy head of the Russian drug control service, told reporters that "Russia will continue to actively cooperate with Iran in order to cut off the supply of drugs to the Caspian countries."
Safronov refrained from more detailed comments.