The Ukrainian authorities decided to quickly navigate after the launch of the first line of the energy bridge to the Crimea in the work of the Ministry of Energy of the Russian Federation. As soon as electricity began to flow along the above-mentioned line from the mainland to the territory of the Crimean peninsula, the Ministry of Foreign Affairs "Square" said that, it turns out, the Ministry of Foreign Affairs does not know anything about the blockade of the peninsula, which caused even a great surprise to the Ukrainian public.
Ukrainian Foreign Minister Pavlo Klimkin announced (quote
RIA News
):
There is no blockade of the Crimea. Power supply of the Crimea works.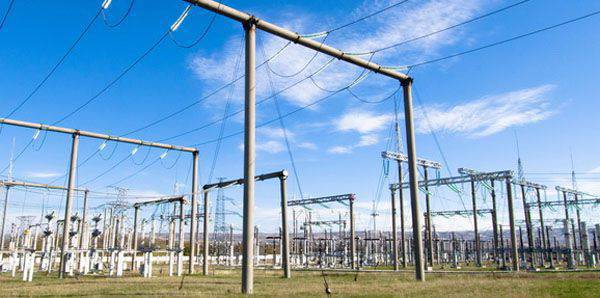 It is difficult to characterize Klimkin's statement. Whether this is the ultimate hypocrisy, or complete incompetence. In principle, for such cases some time ago, a very precise definition was chosen: "maidan of the brain".
Today there really is no power blockade of the Crimea, only Ukraine has nothing to do with this. Firstly, Crimea is connected to the Kuban power system by the first line of the energy bridge, and secondly, the Crimean power engineers have turned off the system for transmitting information on electricity consumption, which previously operated in relation to Ukraine.
Counselor Yatsenyuk Konstantin Uschapovsky cites Ukrainian portal
"Correspondent"
:
Now we have no objective information on the state of the power system on the peninsula - the Crimean power engineers yesterday cut off the entire teleinformation system, which transmitted data to the dispatchers of the NEK Ukrenergo.
At the same time, Ushchapovsky, it is not clear who to address, he added that Russia "cannot do without the construction of the energy bridge alone, but will have to rebuild the entire power supply system of the Crimea". If so, then where is Mr. Uschapovsky with his boss? Russia will solve the tasks without looking at the comments of people with the consciousness poisoned by fumes of Maidan tires.