When passing through the Bosphorus and the Dardanelles, the large landing ship of the Russian Navy "Saratov" did not raise the so-called "guest" flag. We are talking about the flag of Turkey. A photograph of a Russian warship without a raised "guest" Turkish flag is presented by Turkish media and bloggers. Turkish websites write that BDK "Saratov" delivers special cargo to the logistics base of the Russian Navy in Syrian Tartus.
Turkish blogger
Alper boler
writes that the Russian warship "did not express courtesy and did not raise the Turkish flag next to the St. Andrew's flag", as "they demand tradition."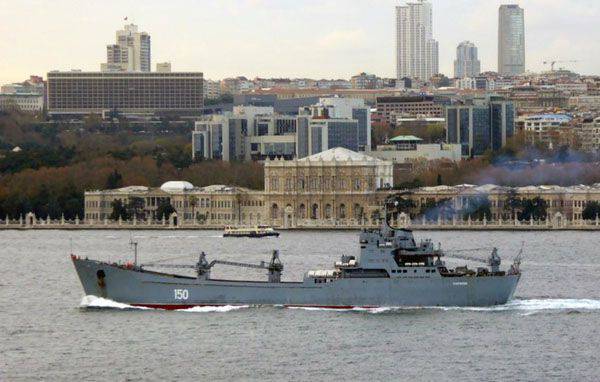 The interesting thing is this: Turkish bloggers paid attention only to the fact that the "guest" flag was missing from the Russian large landing craft. Although, for example, today the Dardanelles passed the NATO ship WINNIPEG FFH338 (Canada).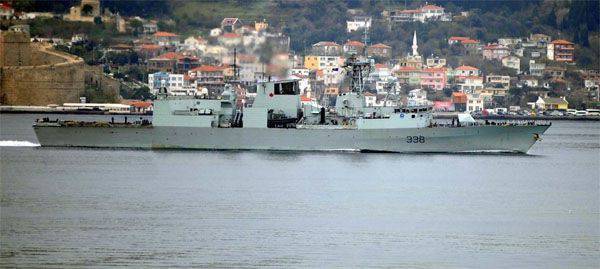 And over them, too, it is difficult to see the waving flag of Turkey as a demonstration that the ship passes the straits in the "guest mode" ... Or are the Turks Canada and its North American neighbor not long considered guests in Turkey? ..