Special engineer-sapper and pontoon-bridge brigades are planned to be formed by 2020 g in each combined arms army, reports
TASS
a message from the head of the engineering troops of the RF Armed Forces, Yuri Stavitsky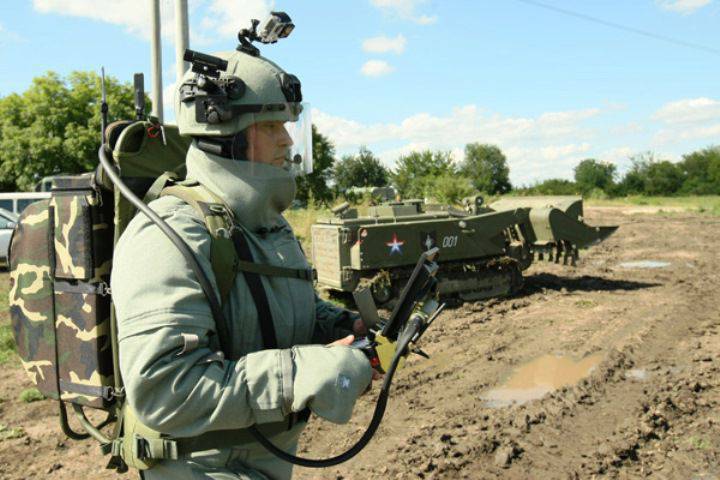 "We hope to form several more regiments before 2020, in the composition of each combined arms army and in units of central subordination. In the brigades, we have completely new units, the tasks of which correspond to the present time, "Stavitsky told reporters.
According to Stavitsky, the assault battalions will be part of the new brigades, which "will make passes in minefields, destructions and blockages and ensure unimpeded advance of motorized riflemen and other forces across the enemy's territory".
The first such battalion has already been created in the city of Murom, Vladimir region. "The battalion of assault and fission of engineering troops became part of the newly formed engineering-sapper brigade of the reserve of the commander-in-chief. The importance of these compounds is quite high. This is a reserve of the Chief of General Staff, these units are specific, "he said.
"The experience of the Chechen campaign showed that the absence of such units has a negative impact on the outcome of the battle. People in these brigades are protected appropriately, ready to act correctly when passing blockages, minefields, fortified areas and other obstacles. They also have special tools. "