Turkish Prime Minister Davutoglu said that the Turkish army and gendarmerie were conducting a "operation against the militants of Dias (ISIL)" on the Turkish-Syrian border as part of a coalition. According to Davutoglu, Turkey is taking all measures to close the border for militants and leave it open for refugees.
RIA
News
quotes the Turkish Prime Minister, who is on a visit to Azerbaijan and has arranged a press conference right at the airport:
98 kilometers of our border with Syria are under the control of the IG. Together with the coalition, we are taking measures to clear the border from the IS militants. We will do everything to oust them from there. We will close the border for militants and leave it open for refugees.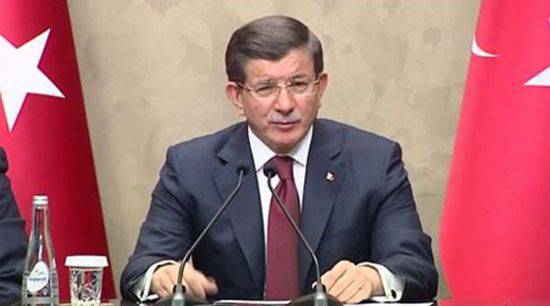 At the same time, Davutoglu, of course, did not touch the question of how official Ankara distinguishes the militants who shaved off their beards and who changed into "secular" clothes from ordinary refugees. Or the whole point is that in Ankara, DAISh militants know by name ...
Recall that on the eve of the briefing of the Russian Defense Ministry, photo and video testimonies were presented of how the caravans of oil tankers and vans in an endless stream stretch to Turkey (by the way, passing without special inspection through checkpoints controlled by Ankara) from oil sites in Syria and Iraq .