The destruction of power transmission towers supplying energy to the Crimea led to disruptions in the operation of 2-s of Ukrainian NPPs, in addition, environmental damage could be caused near the Crimean Titan plant, reports
RIA News
message of the OSCE observation mission.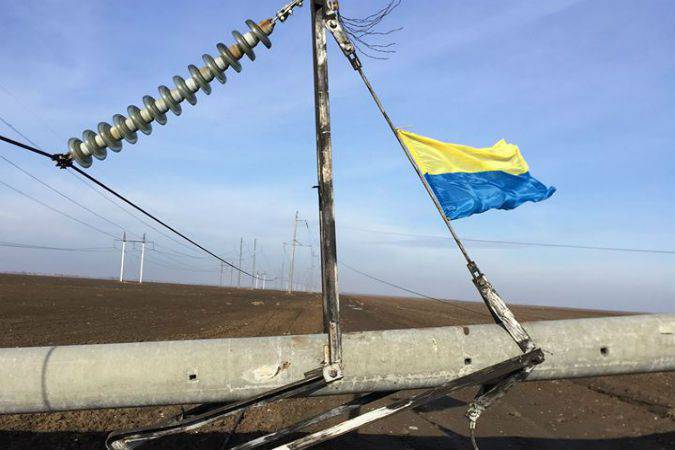 Observers continue to monitor the situation around the destruction of the electricity supply system along the border between the Kherson region of Ukraine and the Crimea.
"In Novaya Kakhovka in 60 kilometers east of Kherson, the UkrEnergo manager informed the mission that, as a result of a power failure, the national energy system is experiencing overvoltages that affect the operation of two of Ukraine's four nuclear power plants. He also noted that, among other things, malnutrition can harm the environment around the Crimean plant "Titan",
says the mission report.
Another interviewee from Ukrenergo told observers that "repair of damaged poles in the area of ​​Chaplinka village in 80 kilometers southeast of Kherson can be completed quickly, and the electricity supply can then be restored within 90 minutes, but this needs to be agreed with activists blocking the approach to the pylons. "
Recall that the power transmission poles were undermined by Ukrainian nationalists on the night of November 22, as a result of the damage, the supply of electricity to the Crimea was completely stopped.