On Wednesday evening, the Crimea began to receive electricity from the mainland of the Russian Federation, Vladimir Putin gave the start of supplies, reports
RIA News
.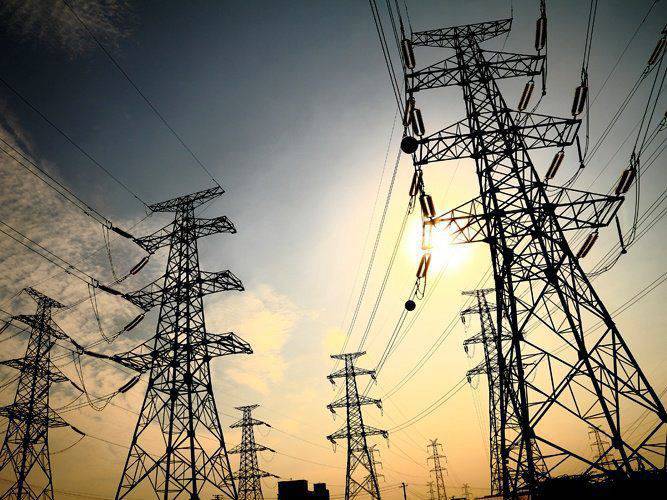 After a week of autonomous survival, the Crimean power system connected to the all-Russian one. The first thread will transmit 200 megawatts. This volume will be reached on Thursday.
According to the Minister of Energy of the Russian Federation, Alexander Novak, "by December 20, the second line will be launched, also on 200 megawatts". Both threads will make the first turn of the energy bridge.
"Additional 400 megawatts of electricity that will be supplied in total on the energy bridge to the Crimea from the Kuban after 20 December will allow closing 80-90% of the peninsula's needs," Novak said. "The second phase of the power bridge — another 400 megawatt — will be launched in May of the 2016 of the year."
"We need to quickly get the remaining 200 megawatts to get and add. You said it will be within 24 hours. Let me remind you once again that 15-20 (December) is still 200. (It turns out) 400, and in May I would ask to do it faster, before the start and even before preparing for the summer season, so that there would be 400. And thus, we would completely replace the supply of electricity from Ukraine entirely, even a little more would work for us, "said Vladimir Putin.
Novak noted that "in the coming days, the authorities will have to decide how to distribute 200 megawatts among Crimean consumers."
It is assumed that the first consumers will receive electricity in the eastern part of the peninsula: Theodosia, Kerch and 180 more settlements.
Meanwhile, Crimean Deputy Prime Minister Mikhail Sheremet ordered to take an energy bridge laid under the Kerch Strait under heavy guard.
"All energy facilities are under enhanced security, especially an energy bridge," he said.
According to Sheremet, the issue of renewing energy supplies from Ukraine is no longer on the agenda.
"We do not expect deliveries from Ukraine, we rely solely on ourselves, on the mainland of Russia, which has supported us throughout the entire period of time. I am sure that Ukraine's energy system is absolutely not necessary for us, "he said, adding that" Ukraine's situation is inadequate and cannot guarantee contracts, including electricity supply. "