US State Department spokesman Mark Toner said that the US also has information that oil from the territory of Syria and Iraq is sent across the Turkish border. According to Toner, Washington "therefore asked Ankara to regain full control over the border with Turkey." Toner did not comment on those pictures that were presented during the briefing by the Russian Ministry of Defense.
At the same time, the White House announced that Syria and the "regime" of Assad are the main consumers of oil transported from wells to oil refineries.
RIA News
cites a fragment of a statement by the official representative of the presidential administration Obama Josh Ernest (
RIA News
):
The irony for the Russians is (...) that the main consumer of illegal oil IG is Assad and his regime. Russia needs to raise this issue with the Syrian authorities.
Addressing reporters, Ernest added:
You must contact the Russian government to confirm these allegations.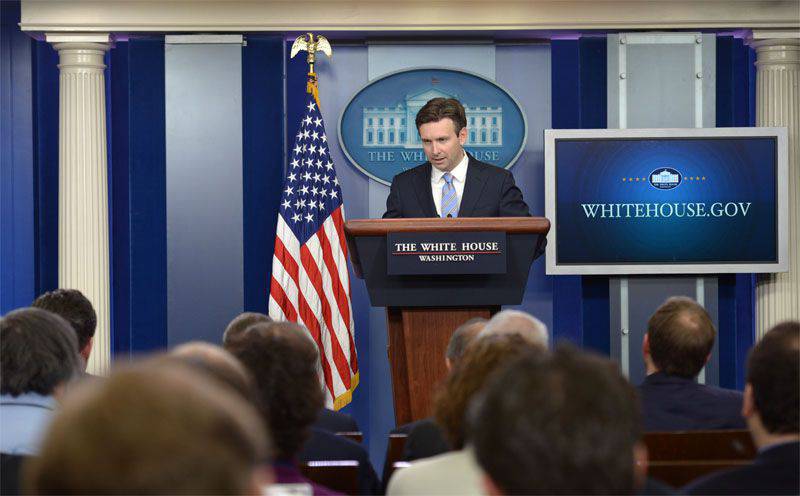 Ernest's interesting statement ... So interesting that one can only guess at why in his chair at the sight of the bombing of fuel trucks and oil refineries DAISH (ISIL) fidgets not Bashar Asad, but Rejep Tayyip Erdogan ... Not only that, based on " the logic of Ernest's statement, it becomes clear that Mr. Ernest forgets a little that Syria does buy oil, but only from itself, simply for the reason that oil is produced in Syria. Ernest in this regard, it is necessary to convey "warm greetings" and a message asking not to confuse igilovtsy fed by the United States and Turkey with Syrian oil workers working for Syrian companies.