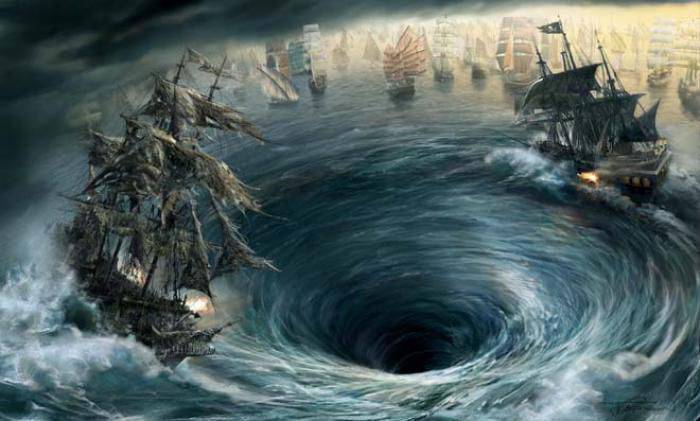 Based on a speech at a meeting in honor of the 250 anniversary of the Free Economic Society, the oldest civil society organization in Russia.
All of us are overwhelmed by current, momentary problems, and we are drowning in them. This is natural - but let us remember, even for a minute, that we live in an amazing, magnificent, amazing time with even now not fully visible possibilities. Sorry for vulgarity, but tell me something familiar today during my youth: "I'm calling you from the forest, now I'll take a photo of my phone and send it by soap," I would still be trying to cure me today. We do not think about our capabilities because we are used to focusing on problems. And partly we are right: new opportunities and technologies generating them have a downside.
So, the global crisis, about which it is fashionable to talk about the last decade, is quite simple and sad: in the global market, as in any, there are global monopolies that, as expected, rot. And for years, 15 has been delaying human genius, often in terrible and destructive ways, by disrupting this decaying monopolism into a global depression.
For some time we will hold out, but most of us will see a depression worse than the Great one: like that, it will generate war, but war will no longer be a way out of it. Indeed, in the course of the global depression, unlike the Great, the market will not disintegrate, but collapse - and competition will not grow, but will fall, aggravating the negative consequences of monopolism. And the division of the global market is already well marked.
Global monopolies are more powerful than states, and even the United States is, in fact, under external control. The main subject of the world economy and politics is no longer the state that is at least responsible to its people, but a fundamentally irresponsible global business. And when our distinguished diplomats seriously communicate with the heads of other states that are integrated into this global business and are its junior managers, it looks as if you were at a reception talking with the waiter instead of the host - and then you would feel that the waiter was not able to speak. President of the U.S.A.
The main contradiction of our time is the contradiction between global monopolies, which reign over states and deny any separation from them, and the states themselves. At the level of ideology, this is a contradiction between the liberals, who believe that the state should serve global business, and patriots, who believe that the state is the brain and the hands of society and should serve the people as the only thing that really has the right to exist on our planet.
Our politicians, unaware of, but instinctively feeling this contradiction, are trying to solve Putin's Munich speech by asking for cooperation from the West or, at best, an attempt to force it to work. But the contradiction between global business and the states has reached the utmost urgency, and statehood is already being destroyed as such.
What do we see in the former flowering countries - from Yugoslavia to Syria? What is prepared for us, Russia? The destruction of statehood is simply out of economy: after all, buying oil from the most powerful field commander is much cheaper than from the weakest state. And in order to reduce costs — and in a crisis and growing uncertainty this is a categorical imperative — it is necessary to eliminate statehood.
In order to survive in this situation, to turn the contradiction between the global business and the national state not into a mass grave, but, as it should be, into a source of development, we need to prove the right to exist: that it is much more expensive and more dangerous to destroy than leave us at rest.
Put yourself in the place of the West: 27 years of our national betrayal, he consumed Russia as an abandoned trophy space. Imagine that you 27 years old every morning, open the fridge and eat a meatball, which lies there. And suddenly one day this cutlet declares its interests to you, makes claims and tries to enter into negotiations with you, and even equal rights - and absolutely does not want to crawl to you in the throat and further into the stomach. Naturally, you will experience shock, go into hysterics, introduce sanctions, call her a contagious disease and try to tear it to shreds.
To survive, we need to change the approach to life. To begin to act not in order to earn more individually, but in order to preserve and improve our common life - and these are different tasks.
27 years of national betrayal - a time of endless talk about the need for development. And it already seems to many that this is an absurdly complex and technologically unsolvable task.
Meanwhile, everything is pretty simple. First of all, it is necessary to modernize the infrastructure: this will not only reduce costs and jump in business activity, it will give freedom. After all, freedom is not a book of rights, but an excess of infrastructure. The best Constitution, as, for example, in many countries of Latin America, is an empty ring without infrastructure, because without it no rights can be secured.
To modernize the infrastructure, it is necessary to limit corruption: otherwise everything will be stolen. This is a tutorial from the textbook: there would be a desire. If desired, it was possible to suppress it in the most rotten, law enforcement and judicial systems, not only in Italy, but also in the United States. Mankind has developed standard self-cleaning mechanisms, in fact, social automata - and they are effective.
Liberals are offended for their accusations of state inefficiency, but this is almost the only thing they are right about. (To clarify, the liberals today, unlike Voltaire, are not those who love freedom, but those who believe that the state should serve global business.)
They are right: the state makes everything worse than private business. But this is only one side of the coin. The other side is simple: society itself is unable to do much, without which it cannot exist. If, for example, money was safe for society to follow students, as Mr. Kuzminov says, the state would be almost unnecessary - but we can see where the realization of this idea leads to, and is convinced by the nightmarish experience: theories or in practice.
And what else is necessary to know about the state: if it needs something, and it really wants to do it, it does it. With costs, C grade - but all and always. It solves reasonably assigned tasks under any circumstances.
Therefore, it is possible to restrict corruption to ensure the modernization of infrastructure, as well as the arbitrariness of monopolies can be limited, and to provide reasonable protectionism, at least at the level of the European Union.
In order to modernize the infrastructure and make steady progress, it is also necessary to guarantee the real cost of living: the situation is not compatible with any development when 20% of the population is slowly dying.
Full economic freedom is required for all but monopolists.
It is necessary to restore comprehensive education and health care as instruments for the creation of the people and the main productive force of man and science. After all, practice has already shown: additional investments in today's liberal-reformed education and health care systems give nothing but an increase in moronism and an increase in mortality.
And the main thing: the golden key to modernization is the separation of speculative capital from the rest of the economy. To make impossible a situation in which an attempt to build a barn turns around scrolling the relevant money in speculative markets with building a house in Switzerland instead. All developed countries at our level of maturity of the financial system with an iron wall, although by different methods, separated speculative money from the rest of the economy. Whoever did not do this, he simply did not become developed: otherwise development is impossible.
But what is needed for the realization of these elementary truths, which are simply embarrassing to repeat? Those disgraces that our state creates in the socio-economic sphere can be explained by its creation at the beginning of 90, even in the bowels of the USSR, as a tool to plunder the Soviet inheritance and legalize what was stolen in fashionable countries in the form of personal wealth. If so, for our survival and development it is necessary to eliminate this model of statehood - of course, according to the law.
The only alternative to this hypothesis is to imagine that the last five generations of Russian managers were fools. But this is not confirmed by observations: in the state, not very smart people are not kept, - for the same reason that not very rich people are kept.
To normalize the implementation of Russian statehood, the Criminal Code is sufficient even in its current form, crippled by Medvedev. But why it is not executed, including in terms of criminal negligence, under which more than half of actions in the sphere of social and economic policy fall, is a question to the nature of government. Our state is one of the most efficient in the world and, probably, in the whole
stories
management organisms. The question is what he wants.
Therefore, the first step of recovery is to end the omnipotence of people who consider statehood, including ours, the servant of global business. The American who blurted out: "What is good for General Motors is good for America," he apologized for this nonsense for the rest of his life. And here, it seems, the social and economic policies of the state are determined by people, people who think: for Russia, what is good for General Motors is good.
Our society is obliged simply for the sake of self-preservation to force its state to development and responsibility, - as the latter forced Saakashvili to peace in the 2008 year. Of course, another method.
After all, the objective duty of the state is the organization of development, the organization of technological and social progress, the formation of a favorable conjuncture. Not submission to the conjuncture, which is formed for him by his enemies and competitors, but the independent creation of this conjuncture. All the possibilities for this.
The difference between the state and the family is one thing: it is not only able, but also obliged to issue money according to the needs of the economy. Moreover, the state should itself shape this need.
But when the state ignores its duties, it remains only to recall the words of Zhores Alferov. After that, although he was a Nobel laureate, there were certain troubles, so I will not repeat it, but I will redefine Deng Xiaoping: what difference does a cat have if it doesn't catch mice? - It is necessary to drown such cats.
Of course, the task of the responsible part of society is precisely in that it does not have to drown this cat, so that our state begins to perform its direct official duties, without which it does not have, like any state, the right to exist.
Of course, I would like the kind and wise uncle to come and do everything for us. But Evgeny Maksimovich, unfortunately, will no longer come. Therefore, we will have to do this, regardless of our desire, simply from the instinct of self-preservation, to us: with all our shortcomings and vices.
No one else.
If we do not do this, we will simply die - ahead of time and hardly tidy.