The pilot of the Su-24M bomber shot down by the Turks in Syria, Lieutenant-Colonel of the Russian Space Forces Hero of Russia Hero of Russia Oleg Peshkov was buried with honors in Lipetsk today. More than seven thousand people came to the farewell ceremony with the pilot. A memorial service was held in the Lipetsk regional center of folk art and culture. During the mourning ceremony, the governor of the Lipetsk region, Oleg Korolyov, and the commander-in-chief of the Russian armed forces, Colonel-General Viktor Bondarev, spoke.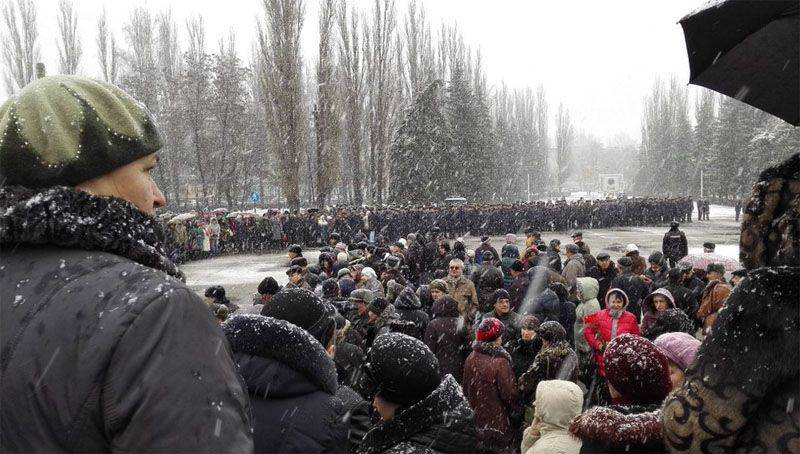 Oleg Peshkov was buried in the central avenue of the Lipetsk city cemetery - the alley of the city's honorary citizens - accompanied by the guard of honor and the anthem of the Russian Federation.
According to the representatives of the authorities of Lipetsk, a street will appear in the city, named after the Hero of Russia Oleg Peshkov, who died while carrying out a combat mission to combat terrorism in Syria. The street named after Lieutenant Colonel Oleg Peshkov will appear not only in Lipetsk, but also in Tambov. This was stated by the mayor of the city.
Meanwhile, the first data appeared on conducting a forensic medical examination. Experts who participated in the examination state that 8 bullet wounds were found in the body of the deceased pilot, as well as many other wounds and hematomas. Oleg Peshkov was killed by terrorists during a parachute descent. The captain of the downed Su-24M captain Konstantin Murakhtin survived and was rescued by special-purpose groups.